You are in the capital of Spain for a few days and you are looking for the best places to visit near Madrid? Here we list you 6 nice cities where you can organize a half day or a full day trip from Madrid.
1. Toledo– 45 minutes from Madrid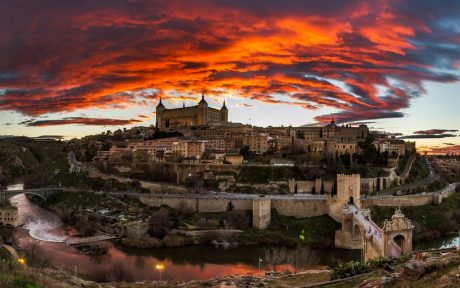 Toledo is a must to see UNESCO World Heritage city. It is also one of the of the oldest and most beautiful cities in Spain, full of ancient monuments and enchanting churches, where you have the impression of walking in the Middle Ages. The worldwide famous painter El Greco lived and died in this city and today you can see one of his best paintings at the Santo Tomé Church.
You can easily reach Toledo from Madrid by train or by a private tour.
2. El Escorial-45 minutes from Madrid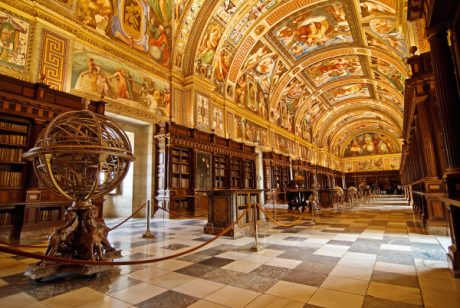 If you want to learn about Spanish history this is your place. El Escorial is a palace, monastery, Basilica and the Pantheon of the Spanish Kings and it is only 45 minutes far from Madrid-surrounded by beautiful mountains.
You can get to El Escorial from Madrid by bus from Moncloa, train or by a private tour with an expert guide.
3. Segovia-1 hour from Madrid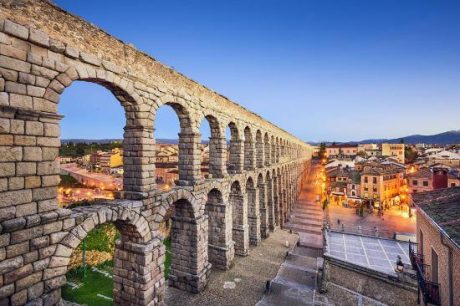 Segovia is a wonderful city where you can see the best preserved roman aqueduct in the World. The small city has much to offer: roman churches, a city wall, a medieval castle and much more. Segovia´s gastronomy is worldwide famous and the local specialty is the roasted suckling pig.
You can get to Segovia from Madrid by local bus from Moncloa, train from the Chamberí station or by booking a private tour with an expert guide.
4. Sepúlveda – 1h15 from Madrid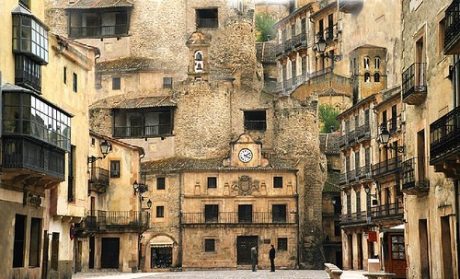 This village is much smaller, than the first ones and much less touristic; you can find here mainly Spanish visitors. It is one of the loveliest places near to Madrid and it preserved its medieval atmosphere. You can taste many local pastry products here for example at the famous "Pastelería La Peña".
You can get to Sepúlveda by bus from Madrid.
5. Aranjuez 45 minutes from Madrid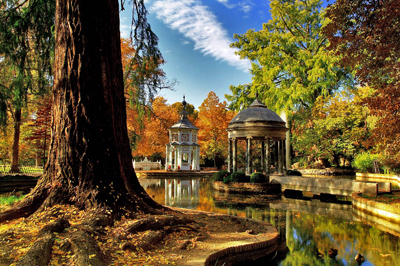 Aranjuez is included at the UNESCO World Heritage list because of its old town, its landscape with the river and its wonderful Royal Palace, which was one of the Spanish Royal Families residences. The Palace has a beautiful garden with fountains and it was built at the river bank.
At spring and summer time you can take the strawberry train from Madrid to arrive to Aranjuez or you can organize a private tour with a guide.
6. The Guadarrama mountains – 40 minutes from Madrid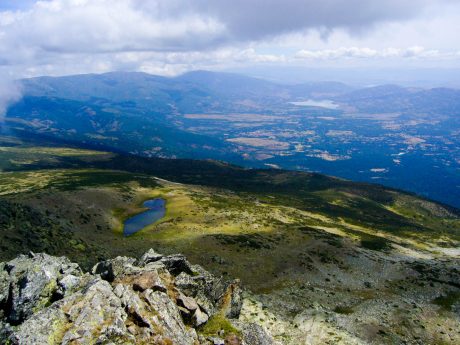 Madrid is surrounded by mountains on the North, which is why it is the highest capital in Europe. The Guadarrama mountains are fantastic and you can do plenty of things there: walking, hiking, scaling, you can ride a horse or you can visit one of its lovely villages like Navacerrada where you can have a good lunch, typical architecture and fresh mountain air.
These 6 cities are probably the best places to visit near Madrid, but you have much more interesting sights very close to the capital.