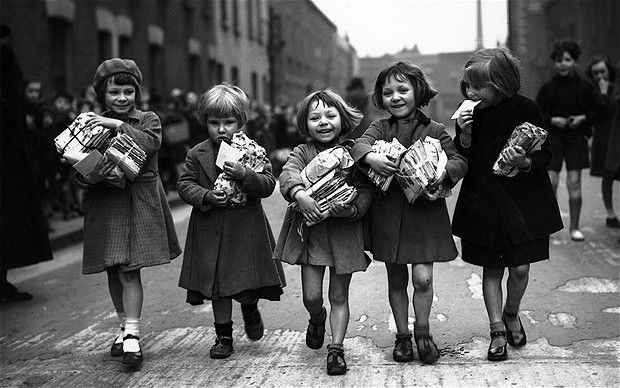 Fun things to do in Madrid with kids
Visiting Madrid with kids is a wonderful idea as the Spanish capital has lots to offer for families. It is the typical place where you can find the most suitable activity for your children's character and interests.
Museums, parks, zoos, and amusement parks are just a small part of Madrid´s best activities for families.
It is also great that Madrid is one of the greenest capitals in Europe, which will help your stay become even more relaxing and enjoyable…and there are many child-friendly activities available for free or much cheaper than in any other big metropolis.
Get the most of your stay in Madrid and offer unforgettable memories to your kids by spending time together and doing educative, amusing and fun activities during your vacations.
Now let's see the best things to do in Madrid with kids. This is a list created by Linda, our expert guide for children in Madrid.
1. The Hop On bus with treasure hunt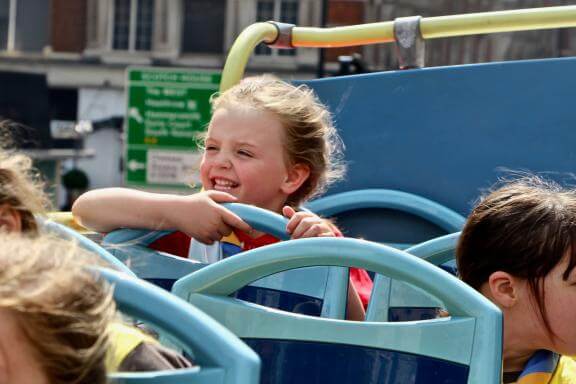 This bus ride is a fun way for an introductory tour of Madrid and get yourself familiarized with the city and its monuments. Children love the idea of hopping on and off the bus and discovering the sights they find during the stops.
How about waking up their interest by printing the 10 most important things to see in Madrid (maybe with pictures) so they can do a treasure hunt during your ride?
2. Visit a Zoo (choose the most suitable for you)
Around Madrid there are many places for animal lovers.
This is probably the most well-known and biggest one in Madrid. It is located in a nice park called Casa de Campo. Among the traditional zoo with its animals from all over the world (the zoo's symbols are their famous pandas), the Aquarium and its shows are also included in the price. It is very easy to reach it by metro or for some even more exciting experience with your children you can take the cable car to Casa de Campo and the Zoo!
It is a botanical garden and a zoo at the same time, and it is organized by our planets different regions such as jungle, African forests or the poles. You can reach it by train (Santa Eugenia stop).
Visiting the Safari is quite a fun thing to do in Madrid with children. Imagine, you leave Madrid metropolis with your car and in 30 minutes you are just like in Africa driving between lions and monkeys. There are many animals living in semi-captivity and you can see them from your car and even offer them some carrots. The other area of this Safari is a mini zoo where it is possible to pet some animals like sheep or baby goats.
A small aquarium which is specialized only in sea-life creatures.
3. Go for a historic Train ride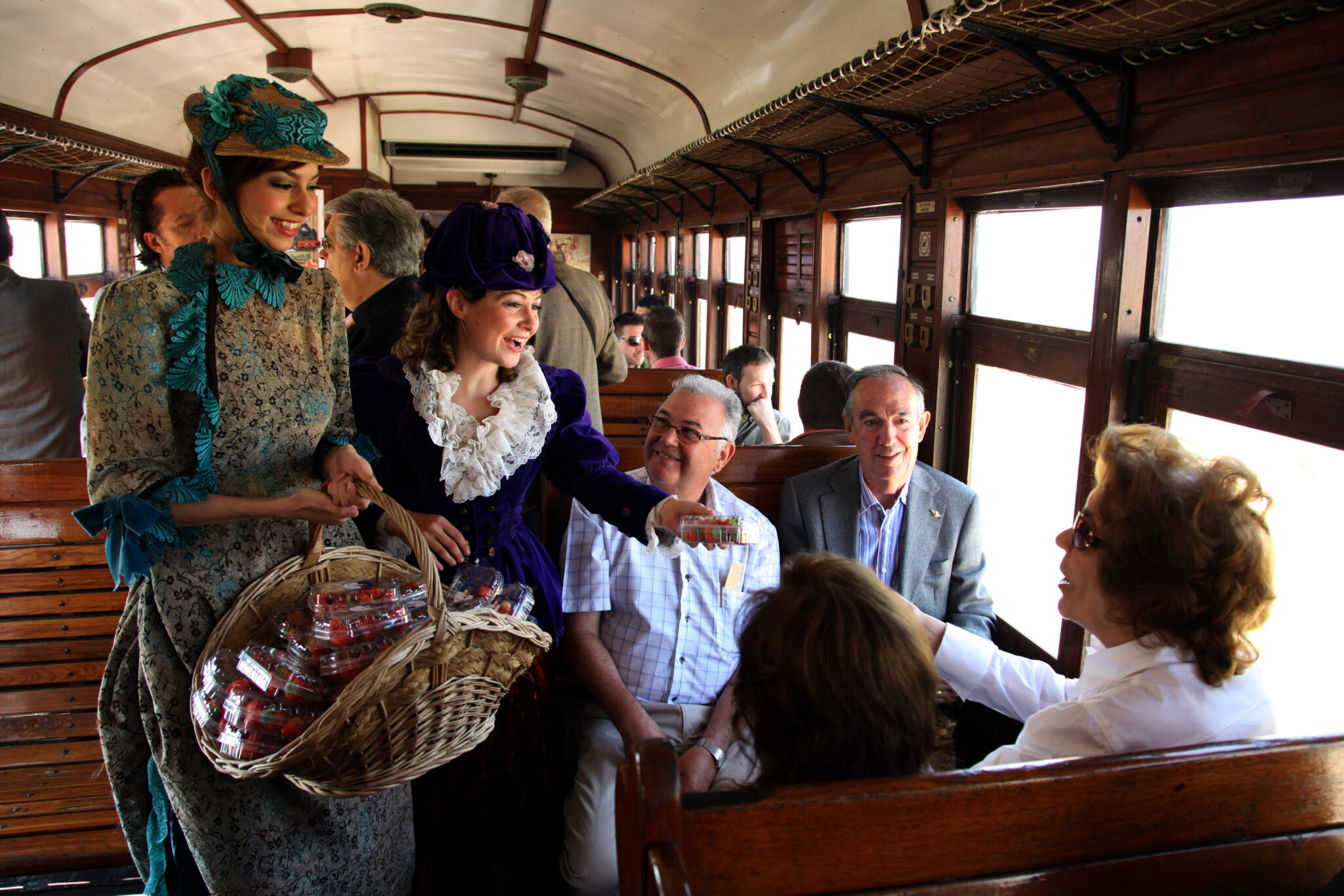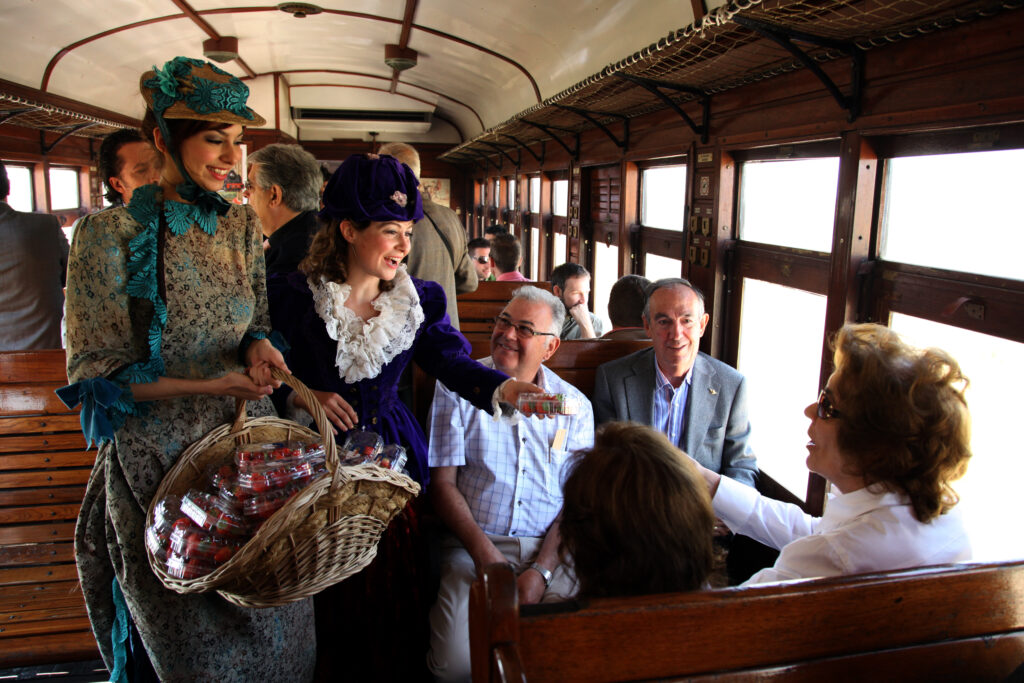 You can visit fantastic old towns near Madrid by a historic train. For us this activity is definitely one of the best things to do in Madrid with children. These are the best itineraries (available from spring to autumn) with the average price of 30€/adult (train ride + tour included). The medium distance is 30-45 minutes from Madrid.
Arrive to the Palace of Aranjuez by the Strawberry Train
The Strawberry train departs from Madrid's Railway Museum (so you can combine it with a short visit to this lovely museum) and arrives to the UNESCO site Aranjuez, where you can admire the Palace with its gardens and its old town. In fact, this was the first railway line in Madrid and it was specially built to connect the capital with the kings favorite Royal Palace.
Arrive to El Escorial by the Philip II train
This historical locomotive from the 40es departs from Madrid Principe Pio station and it takes you to El Escorial which was the Palace, Basilica, Monastery of the King Philip the 2nd when Spain was the biggest empire on earth. Actors and actresses dressed according to Philip's time will welcome you on the train.
Arrive to Alcala de Henares by the Cervantes train
This train departs from Madrid's central Atocha station and takes you to the town where Cervantes (the most important Spanish writer) was born. During the way actors will read and play fragments from Cervantes' well known book _Don Quixote. The city has a great old town with many sights to be explored such as the Alcala University which was one of the first universities in Europe.
4. Visit the Prado Museum in Madrid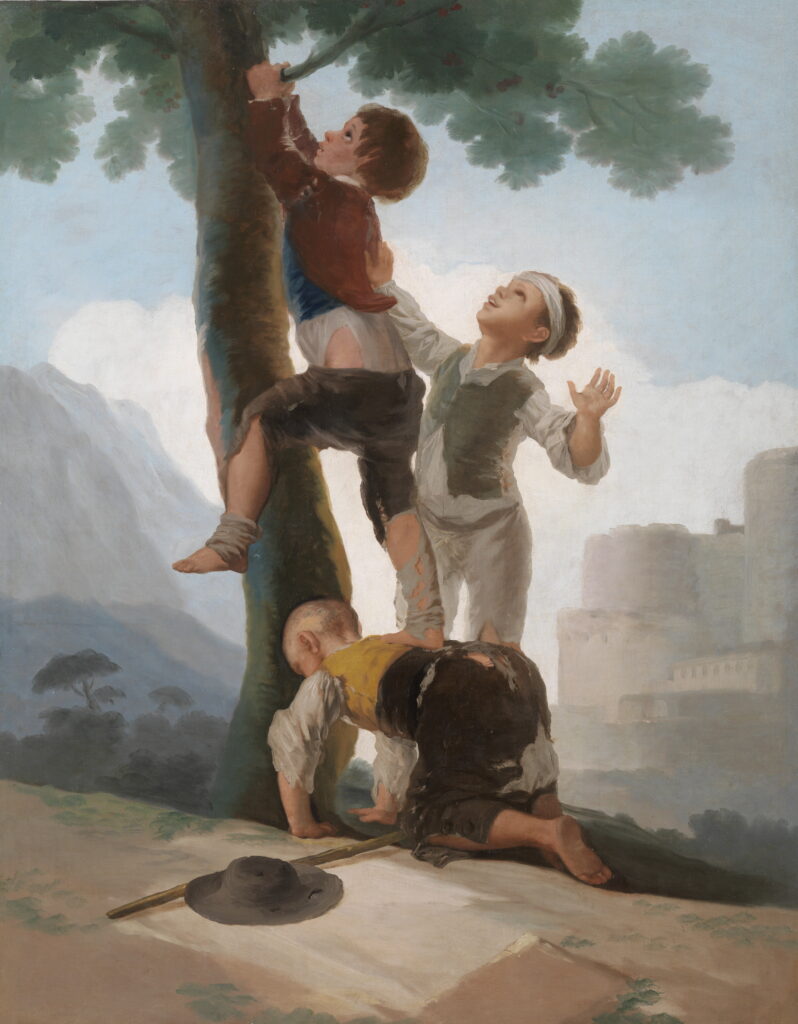 The Prado Museum is the most important museum in Spain. Some parents would think that their children cannot stand museums with paintings but the Prado is really unique. There are so many great stories and legends waiting for the youngest travelers.
It is great to develop children's love for art from a very young age. We would definitely recommend you a private tour adapted to your family's needs, which will become an unforgettable memory for your little ones. We are happy to note that many families wrote to us that their children loved the Prado more than the amusement park. Can there be a better review?
5. Visit the Rastro flea market (and look for antique toys)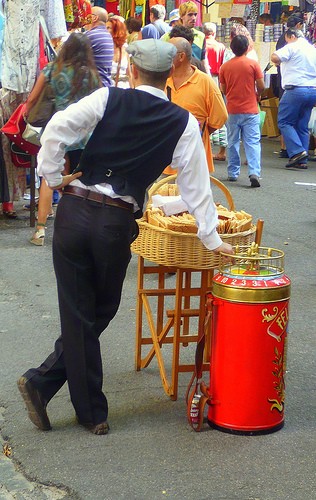 As a very old tradition every Sunday a big flea market is organized in Madrid´s La Latina neighborhood. It is a perfect occasion to buy souvenirs or antique items, stroll around one of Madrid´s most picturesque district, feel the city´s energy and try tapas at one of its amazing tabernas such as Taberna Txacolí or El Viajero.
6. Visit a children theater in Madrid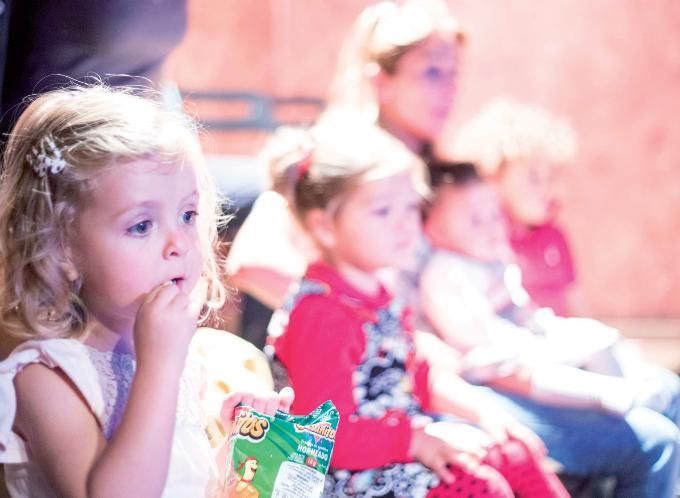 There is a small alternative theater in Madrid center, called La Escalera de Jacob which organizes shows for all ages and many of them are for children. You don´t have to worry about the Spanish language as there are many representations for the smallest ones that do not require any language, along with magic shows. It is an excellent activity in Madrid for kids.
7. Visit a park (and a playground)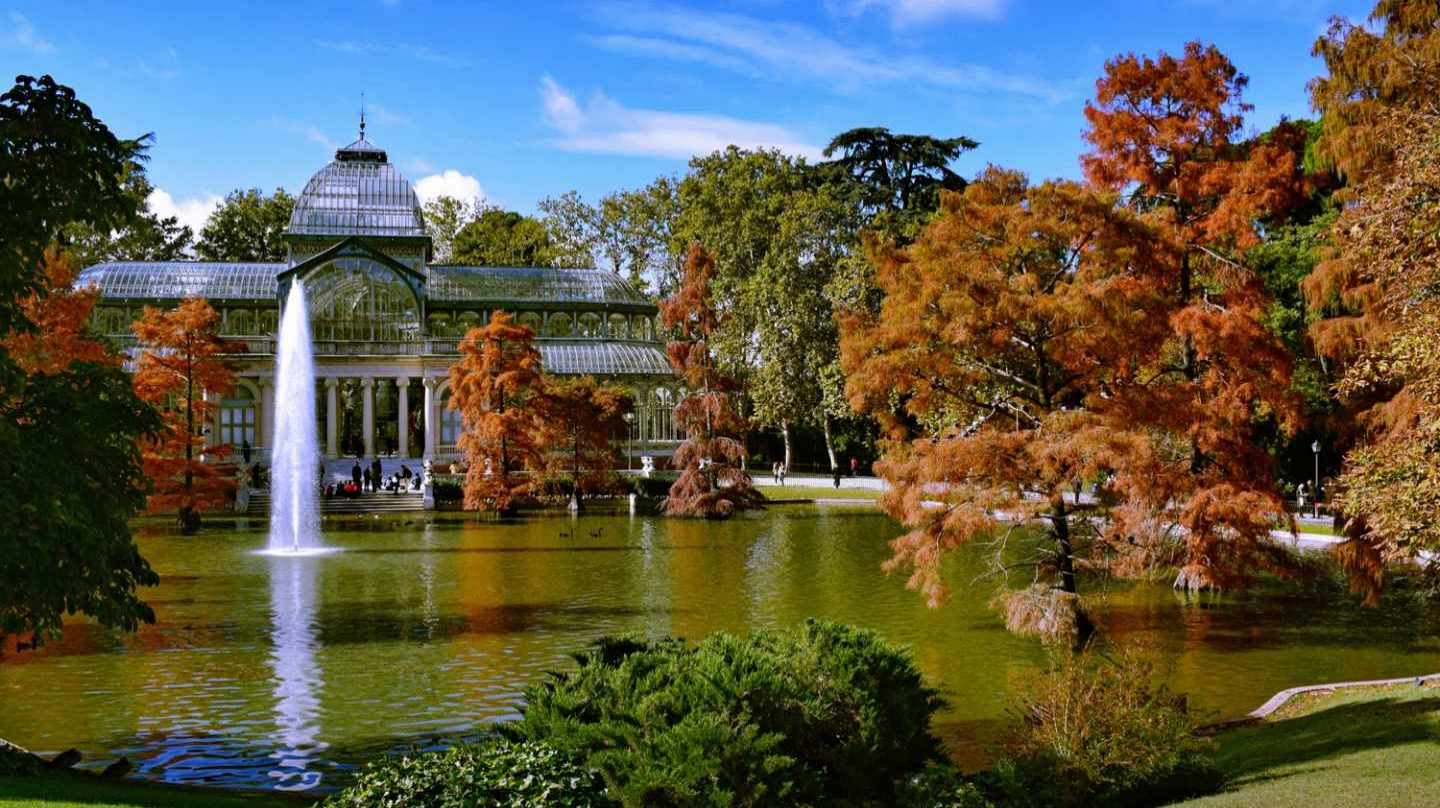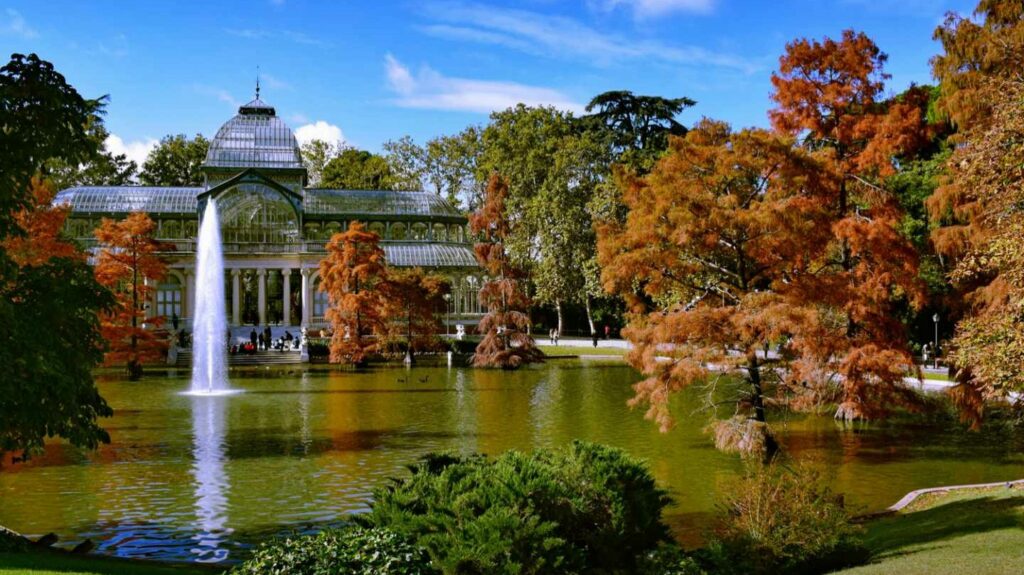 Madrid is one of the greenest capitals in the world with so many parks but let's have a closer look at the most interesting ones for children.
It is a must. It is the Central Park of Madrid and it is located in the center of the city so it is easy to reach. It is a historical park with many interesting sights for children: a lake where you can ride a boat, a Chrystal palace with a small pound with ducks and turtles, playgrounds and more.
This romantic park is probably the most unique of all parks in Madrid, but unfortunately it is only open on weekends. It is full of precious corners; small cascades, sculptures, chapels, a palace, a labyrinth and there is even a totally conserved bunker from the Civil War which can be explored (always with an organized tour). Children love discovering all these hidden gems of the park. Please note that there are no playgrounds in this place. It is easy to reach it by metro (Alameda de Osuna station).
This is a truly fantastic place in Madrid for children. It is a long park which follows Madrid´s river. It is quite new and you can find 17 playgrounds all over it adapted to all ages and interests such as a wooden pirate boat, different slides, climbing walls, bridges and other amusements. Absolutely recommended! One of the best ways of discovering it is by renting a bike.
Perhaps the most interesting park in Madrid if you are travelling with children.
It is a place where you can find recreations of Europe's most famous monuments such as the Eiffel tower, the Dutch windmills or the London Bridge. The entrance is free but they charge for the different activities they have: ziplines, playgrounds, pony riding, trampolines, children train, archery, quadricycles and many more.
The only problem is that it is slightly off the beaten track. It is a 30-minute drive but by public transport it takes an hour (a train from Atocha to Torrejon de Ardoz and then a bus)
8. Dipping churros into hot chocolate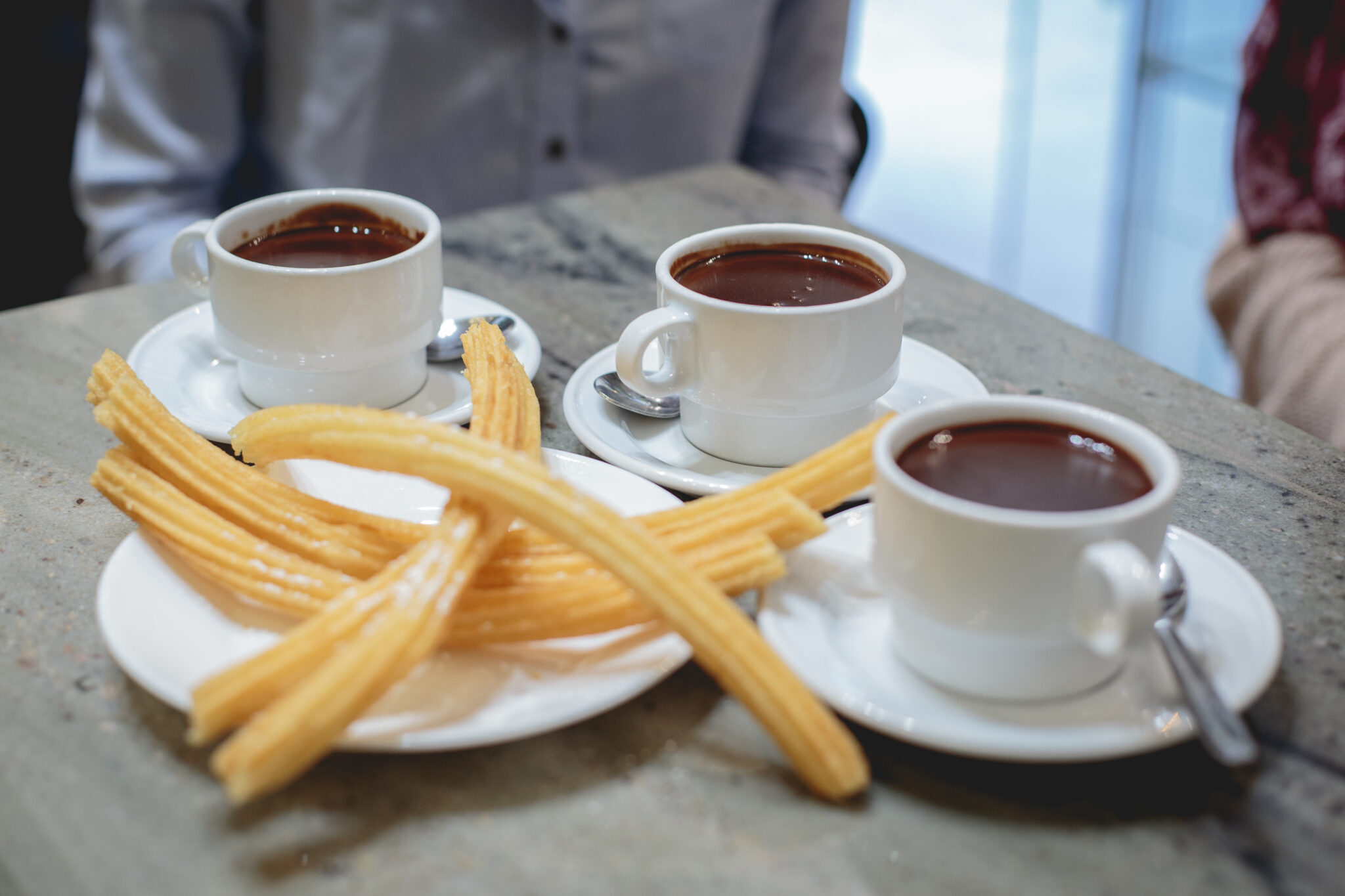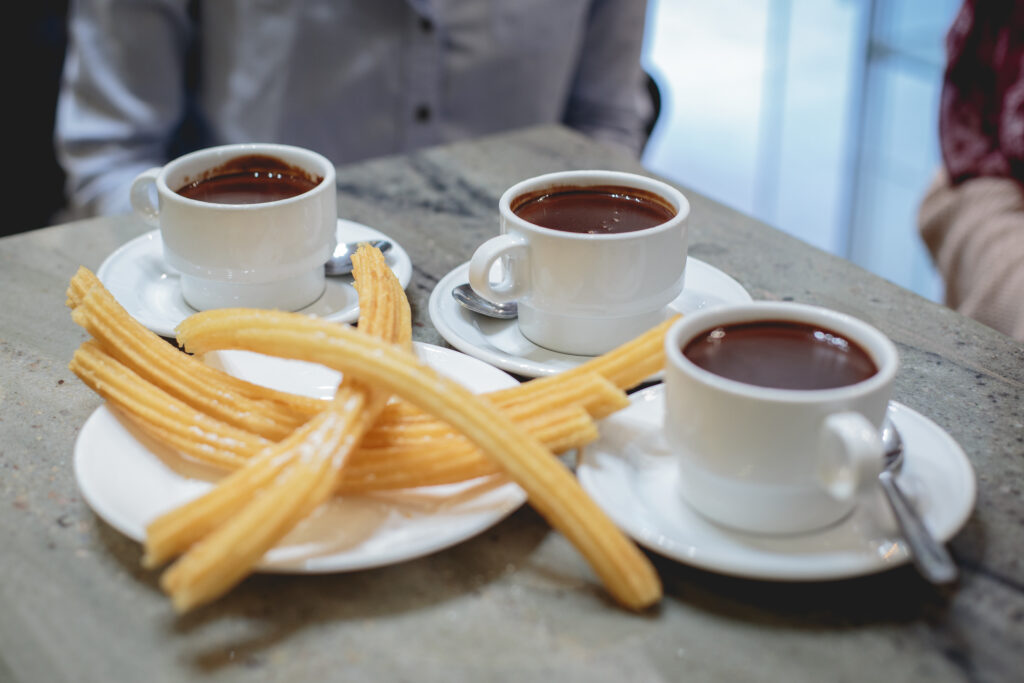 Eating Chocolate con churros is one of the best things to do in Madrid with kids. If you wish to try them, we would recommend you the oldest chocolate store called Chocolatería San Gines. Children absolutely love this dessert, and also the fun way of eating them (by dipping the thin churros into the thick dark chocolate). You will see that many locals prefer 'porras' to churros (it is the churros' big brother) and it is much more tricky to dip it because of its big size. Just make sure your children aren't wearing a white t-shirt that day 😊.
8. Visit the Royal Palace and Armoury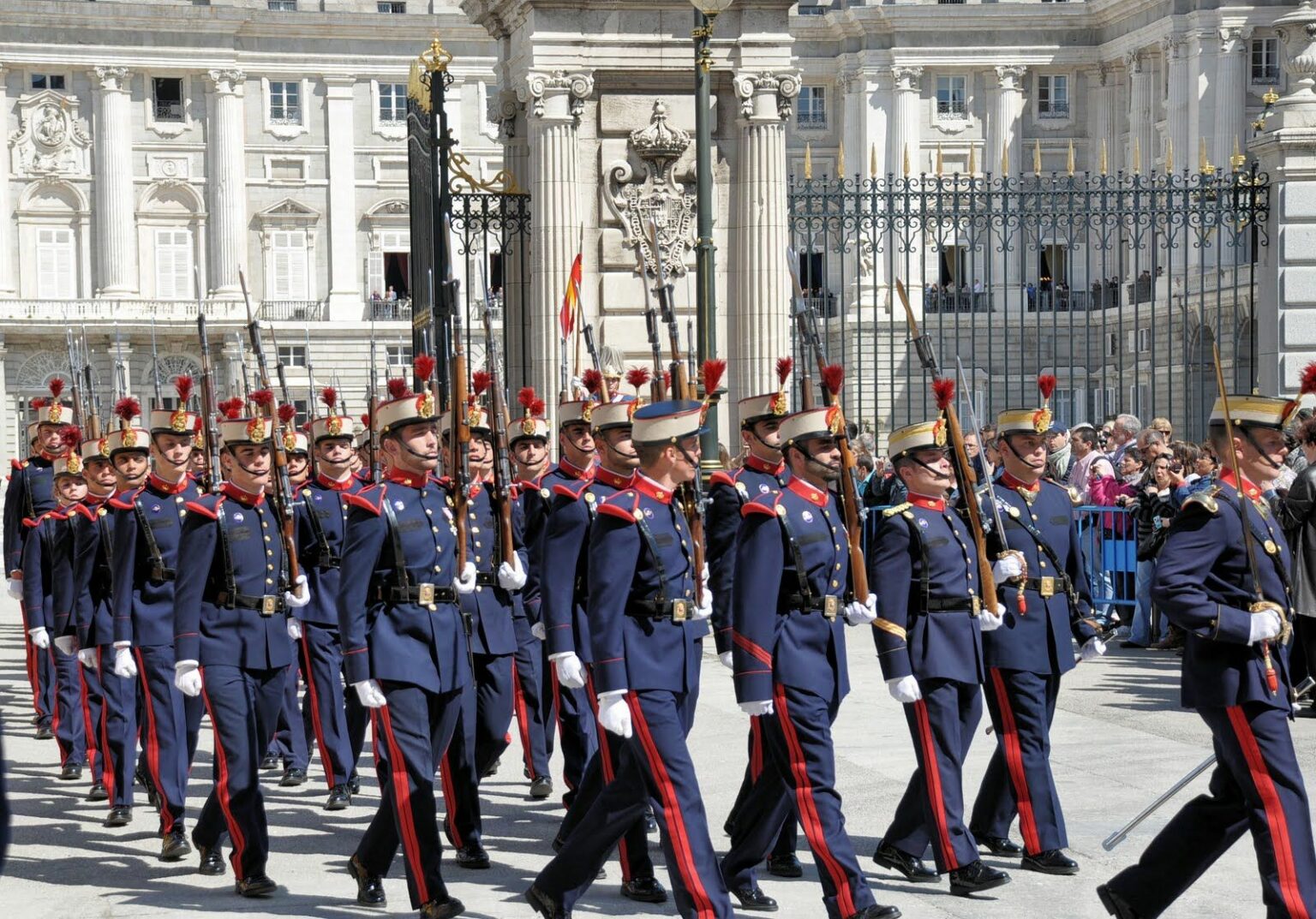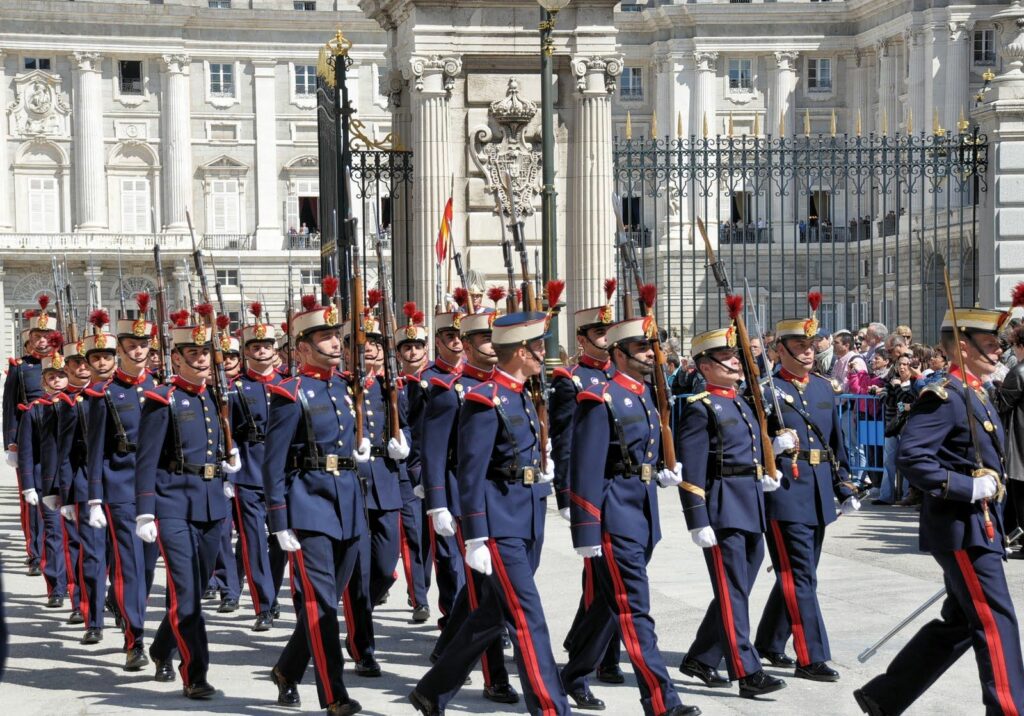 A must see in Madrid for children is the Royal Palace. It is even more interesting if you visit it on a Wednesday (the first Wednesday of the month) as in the morning you are able to see the big changing of the guards (there are smaller changes every Wednesday and Saturday at 12:00PM). Inside the palace children love to discover all the sumptuous halls, the portraits of the royals, the Spanish Crown and the Throne room. It is a nice and educative plan for children in Madrid.
The museum of Royal Armoury with its collection of historic swards, armours, horse armours is included in the entrance fee.
We have children-friendly guides and adapted to their ages private tours to the Royal Palace. Your family will get to now more about the actual King and Queen, learn from what the Spanish Crown is made of and its weight and also why the King would never wear it, see where the Royals have their supper and much more interesting facts.
9. Go to a flamenco show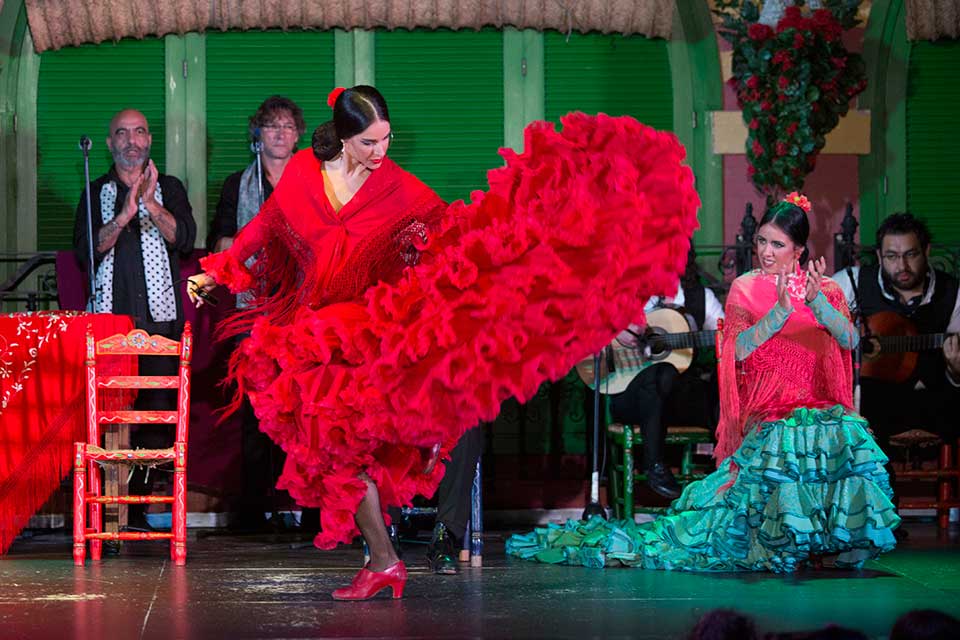 Visiting a theater is a fun way to spend time with children in Madrid during your vacations. The flamenco dance with all the colorful dresses of the dancers, the sound of the guitars, the rhythm and the energy of the show is an incredible experience for the whole family. It is recommended especially for children from 5-7 years. There are some shows which last 45 minutes long, which are more suitable for your children's attention span.
10. Visit a Child-friendly Museum in Madrid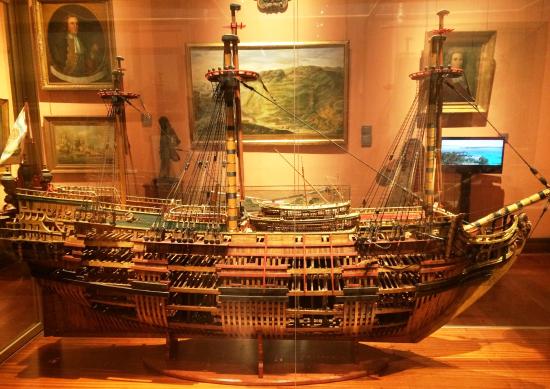 Aside from the Prado there are other museums in Madrid, which are great to visit with children. These are our favorite ones:
The Museo Naval is a fantastic museum both for children and adults and it is "hidden" almost next to the Prado Museum. You will find models of boats and ships, original flags, maps and many other interesting items related to the Spanish navigation (remember that it was in Spain together with Portugal that there were the biggest discoverers of the 16th century). Learn the history of such important historical Spanish moments such as the Discovery of America or the Trafalgar War. Children normally adore walking through all those boat models. Unfortunately, in this museum no English explanations are available as it is not the typical "tourist spot". Consider a private guided tour for this!
Visit the Moncloa viewpoint and the America Museum
Just in front of the Moncloa viewpoint (very recommended to see because of the unusual views of the city) you can find the America Museum. It is a building which recreates the Spanish colonial style in South America. In this place you can learn about America´s discovery and colonization and see original artifacts from the native cultures in both North and South America. Its main treasure is one of the four Prehispanic Mayas codes known in the world. Unfortunately, everything is in Spanish as well, so if you are interested in this museum, we would recommend a private tour guide.
The National Archeological Museum is an excellent museum right in the center of Madrid where children can really enjoy themselves. It shows the human presence in "Spain" –the Iberian half island. It was transformed recently and now you can easily get to know the Spanish history with the help of modern technology and enjoy the new galleries in this historical building. Everything is translated to English.
It is a lovely small museum located in a nice building where you can see old trains and you can even go inside some of them. For instance, children usually enjoy taking a rest in a coffee shop which is located in one of the trains. This museum is just perfect if you combine it with a walk in Madrid Rio Park (a 15 minute-walk) and discover Madrid´s river and its 17 playgrounds. From spring to autumn, you can take an historical train from this museum which takes you to the Palace of Aranjuez (30 minutes away from Madrid).
11. Visit a viewpoint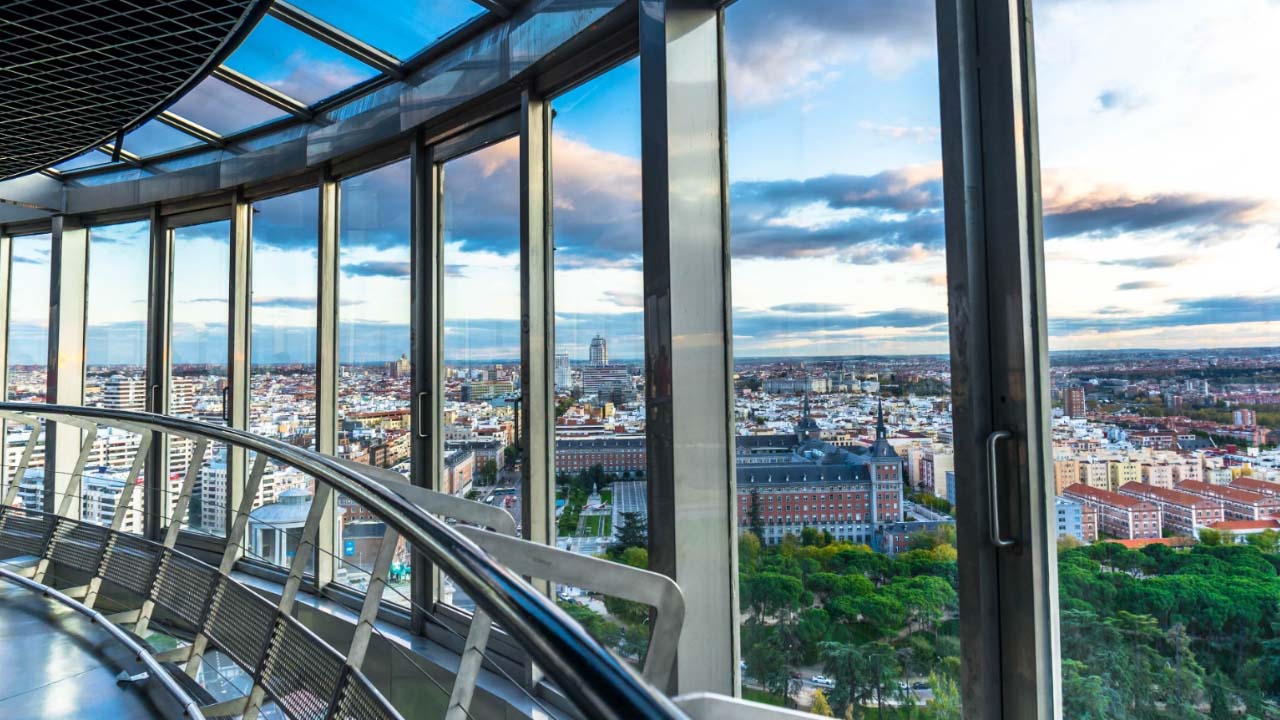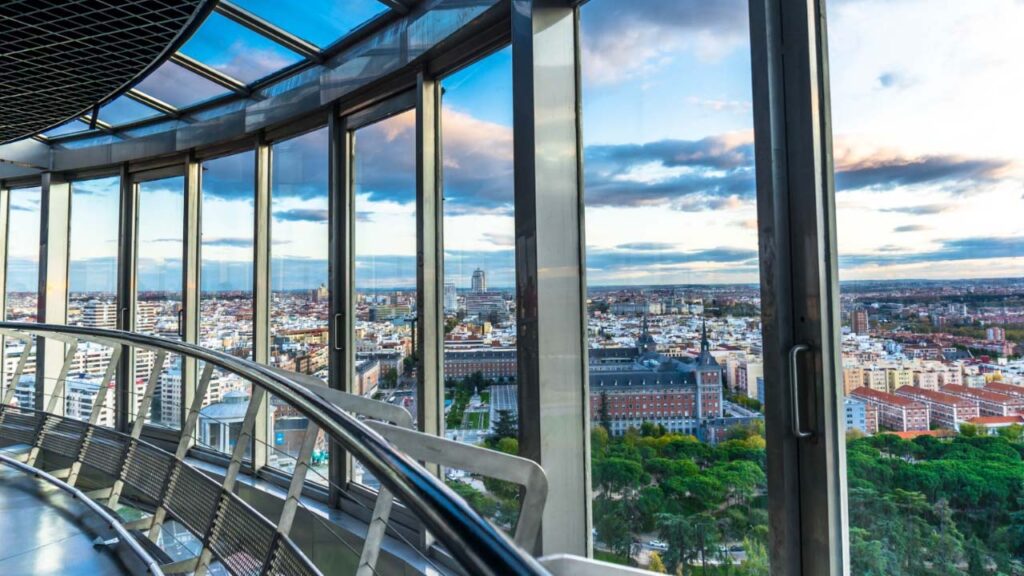 Children love exploring sights from the top! Madrid is full of amazing viewpoints and we´ve already mentioned the Moncloa viewpoint. If your hotel has no viewpoint on its rooftop, you can choose any hotel which does, and for an average of 5€ you should be able to visit it and have a tapa or drink there. The best ones are located in the Gran Vía Avenue. Hotel Riu may own the best viewpoint of the city (be ready to queue) mainly thanks to its crystal-floored section which is a very exciting attraction for both children and adults. Another good option just next to it is the Dear Hotel viewpoint- less crowded and almost the same view.
There are also viewpoints which are located on emblematic buildings:
La Terraza del Circulo de Bellas Artes: A mythical place on the other end of Gran vía. This historical "art center" has a lovely viewpoint, which you can visit 'for free' if you book a table at its restaurant.
Almudena: This Cathedral is located next to the Royal Palace and it offers stunning views. In this monument the viewpoint should be booked in advance on the Cathedral's webpage.
12. Visit the Santiago Bernabeu football Stadium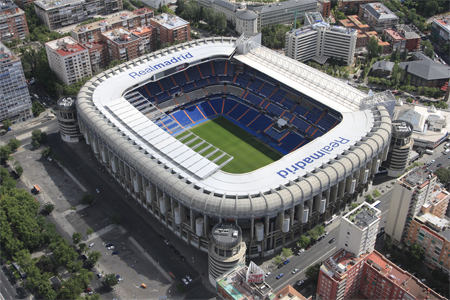 There are 3 ways to visit Madrid's legendary Real Madrid Stadium. You can either have breakfast in the stadium's coffee place with amazing views over the stadium (for just a few coins) or you can visit its museum (it's one of the priciest in the city) and buy a personalized Real Madrid soccer T-shirt with your kids name on it. But how about going to an actual football game?
13. Visit the Planetario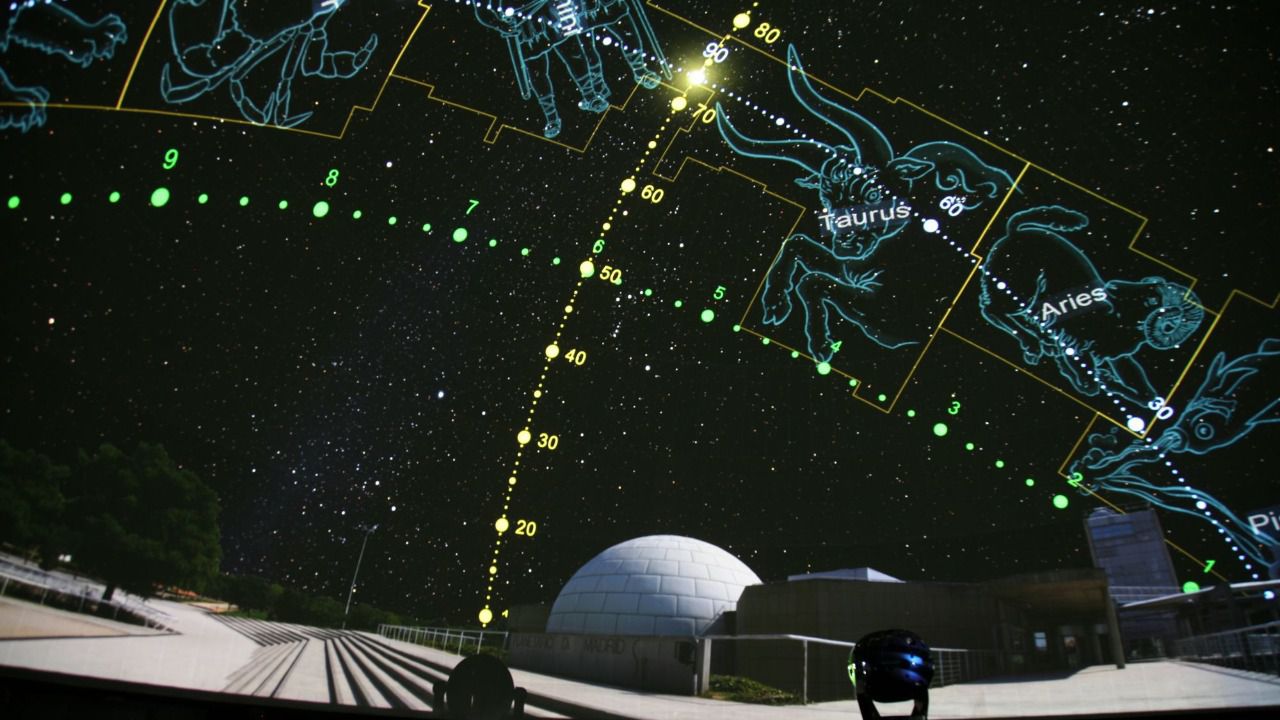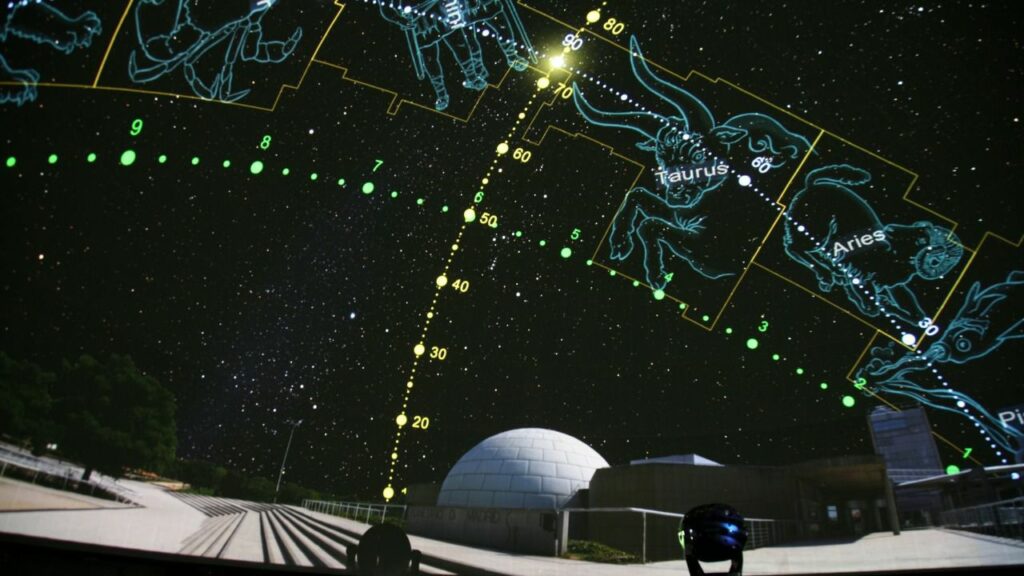 Madrid´s planetarium has 2 sections. In the first one, which is free for children, they can play and experience different items related to space. The second part is the main hall where multimedia projections are held by recreating the solar system with panoramic effects on its dome. It has also an observation tower.
14. Visit an amusement park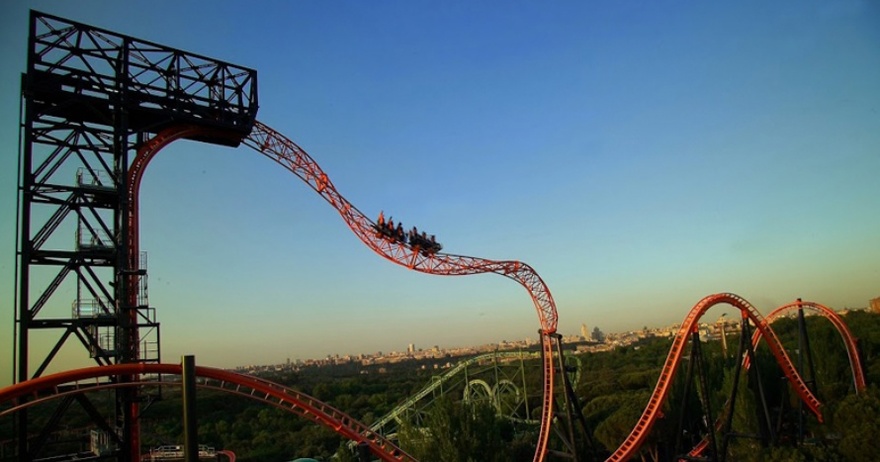 For many families the best thing to do in Madrid with children is to visit one of its amusement parks. These are the most popular ones:
This is the official amusement park of the city. It is quite small so it is easy to have fun there for a few hours. For some people this park might be too "retro" as many of the attractions were built a long time ago. It has an area called Nickelodeon with lot of things to do for our littlest ones. It is easy to reach by metro but why not use the cable car?
This park is more recent than the first one and it is full of nice rides and there are plenty of activities to do. It is recommended to get a 'fast ticket' to avoid long queues. It is a 30-minute drive from Madrid and you can also get there by public transport.
There are two of them in Madrid so you can go to the one closer to your location but both are in the outskirts (reachable by public transport). These are not particularly big parks but they have different slides, a wave pool, the lazy river and a small beach pool with sand. During the warmer days, holidays or weekends, do expect a long queue (sometimes up to an hour for a slide).
15. Take a Segway or bike tour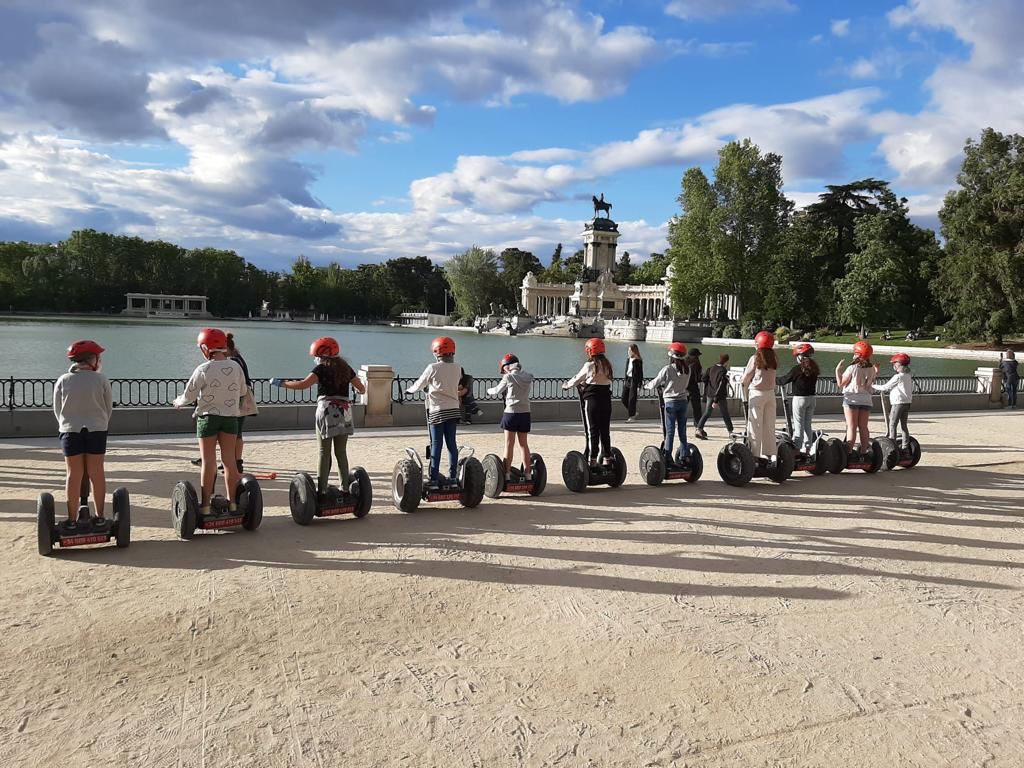 There are many companies offering Segway tours in Madrid. Unfortunately, most of them do not allow children under 12 years old. However, this is still a fun way for teens to discover the city. Madrid Expert can organize a private e-bike tour for your whole family which can be one of the best things to do in Madrid for kids.
16. Go to a ceramics class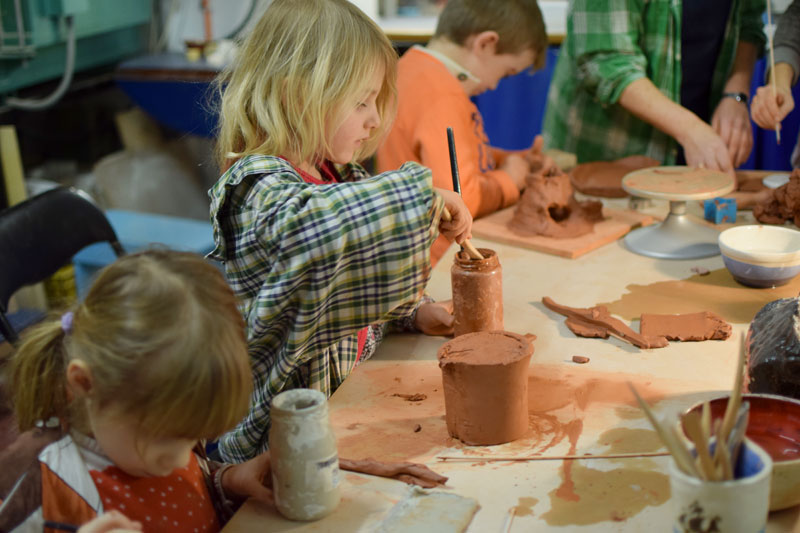 It is a fun and original thing to do in Madrid with children. You can prepare your own piece of art from clay or you can decorate a given item in a traditional Spanish style. There are many pottery studios offering classes of all types. Here you will find out more about the different options.
17. Visit Toledo and take the zip line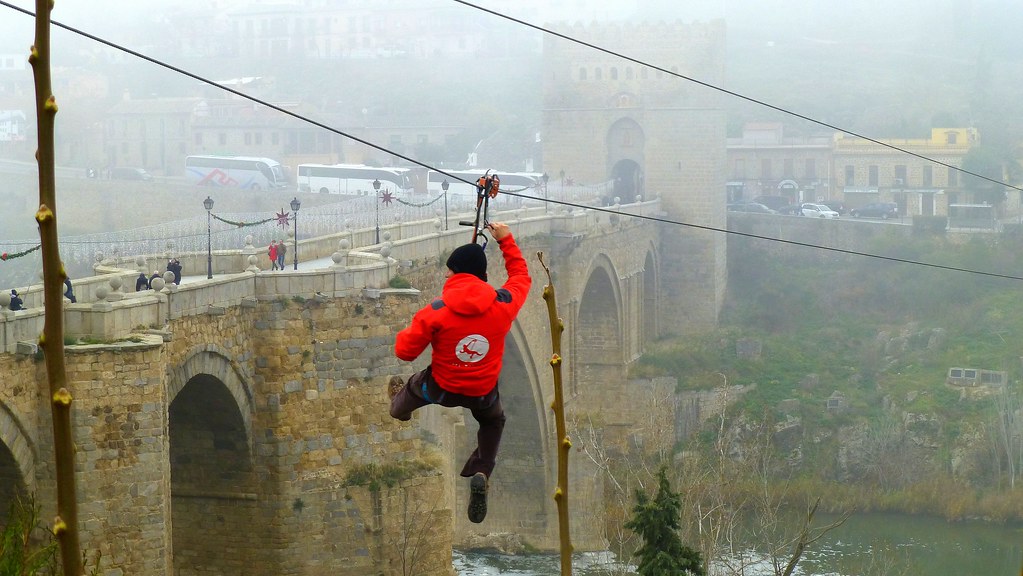 Toledo is a must if you are in Madrid and kids do really enjoy discovering this ancient city.
If you are travelling with children, we highly recommend its amazing Cathedral, the small city train to the viewpoint, a tour to see the city under the ground, the old Synagogue, seeking David's star, try the typical marzipan in one of its cafés or crossing the Tagus river and the best things to do in Toledo for kids is to take the zipline.
For more child-friendly activities, please check our family tours or contact us.