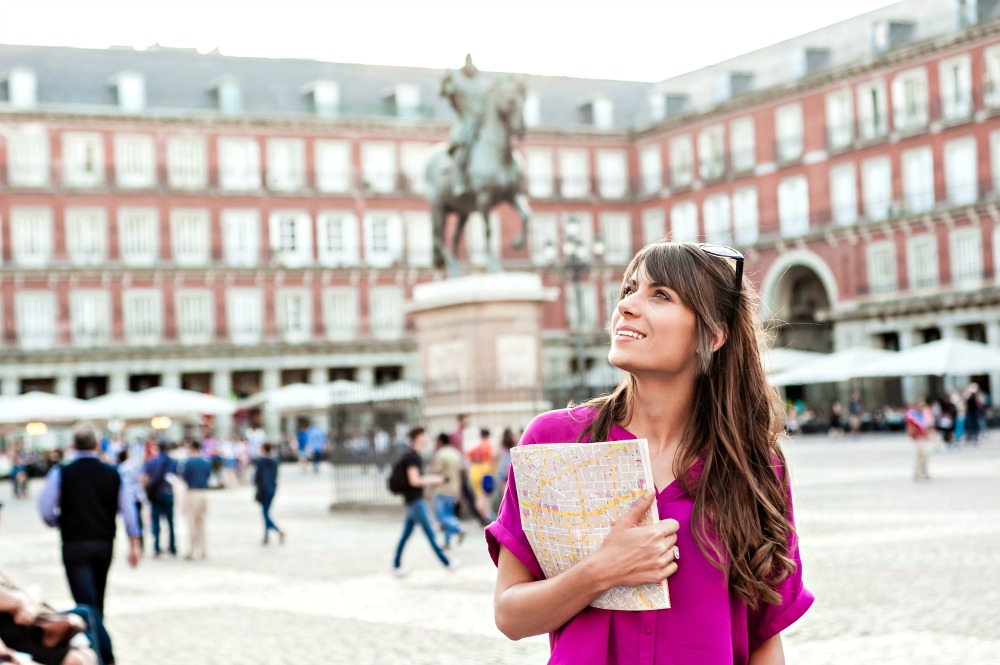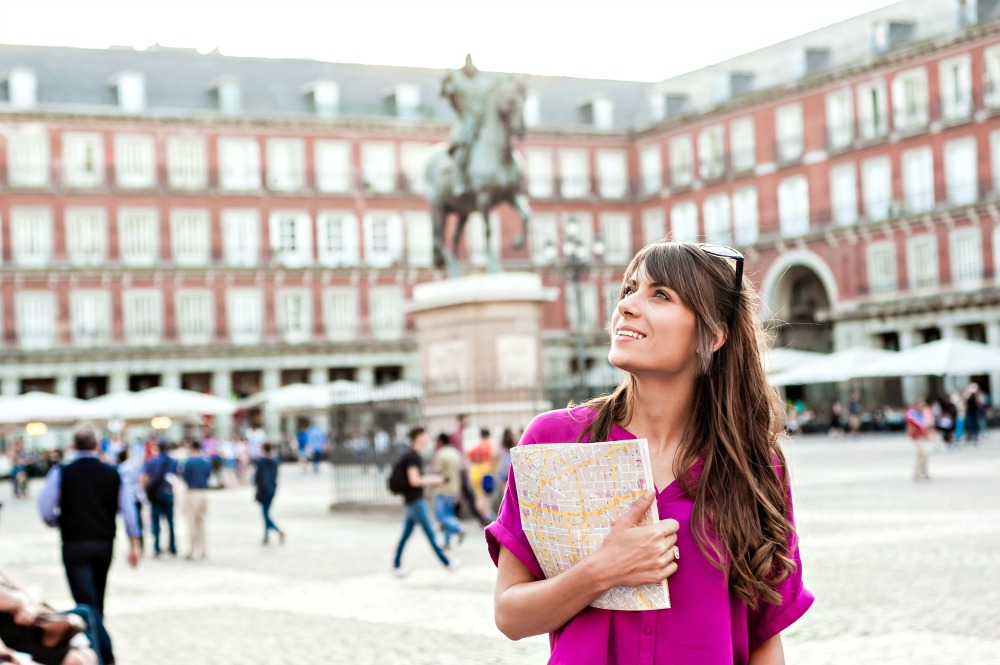 Looking for things to do alone in Madrid?
If you are travelling alone in Madrid, for example, if you are on a business trip or you have just decided to take some time for yourself, we want you to make the most of your time. Here are 10 wonderful activities for those travelling solo, although doing them accompanied may also be an option. Here we go!
Best things to do in Madrid when you are alone.
1. Sunset from a local garden followed by a Manzanilla with Mojama (What on earth is this?)
One of the best things you can do in Madrid when traveling alone is to get to the small gardens (visited mainly by locals) of the San Francisco Basilica called 'la Dalieda de San Francisco'. Where once stood the convent, it is today a lovely garden with flowers, which is also connected to a park. From there you can admire the dome of the church (one of the biggest domes of Christianity) and why not watch one of the most stunning sunsets of Madrid.
Also, after the sunset, explore the surroundings within the authentic neighborhood of La Latina, and don't be shy – have a drink in a bar where locals meet every evening.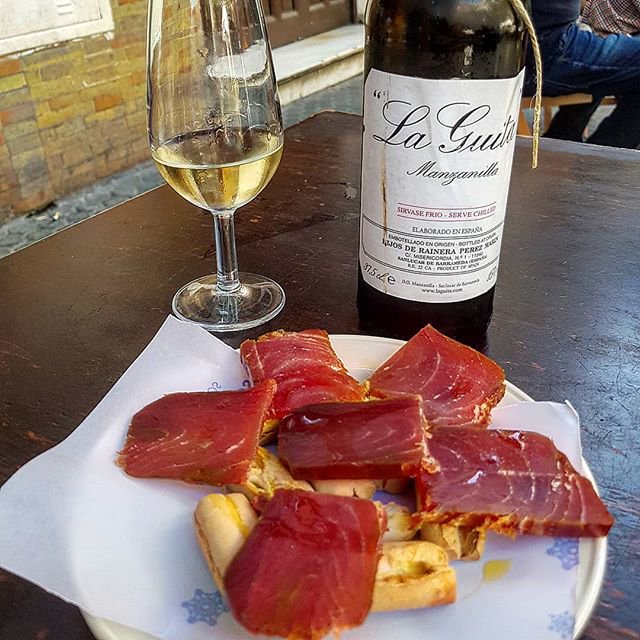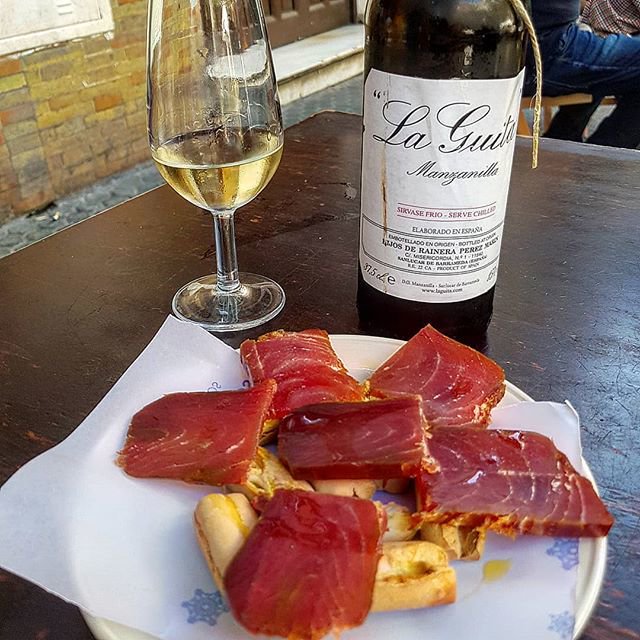 We are particularly fond of one bar called Taberna de San Lúcar, which is characterized by a traditional Spanish atmosphere, influenced by the Andalusian culture. If you fancy some typical wine called Manzanilla (a variety of Spanish fino sherry) with a portion of dried tuna (mojama), popular in the Spanish cuisine and considered a delicacy, this is the place to be! The mojama, normally thinly sliced, makes a tasty tapa. In Madrid, it usually comes with toasted almonds and served in the afternoon, along with wine and olives.
2. Rent a bike in Madrid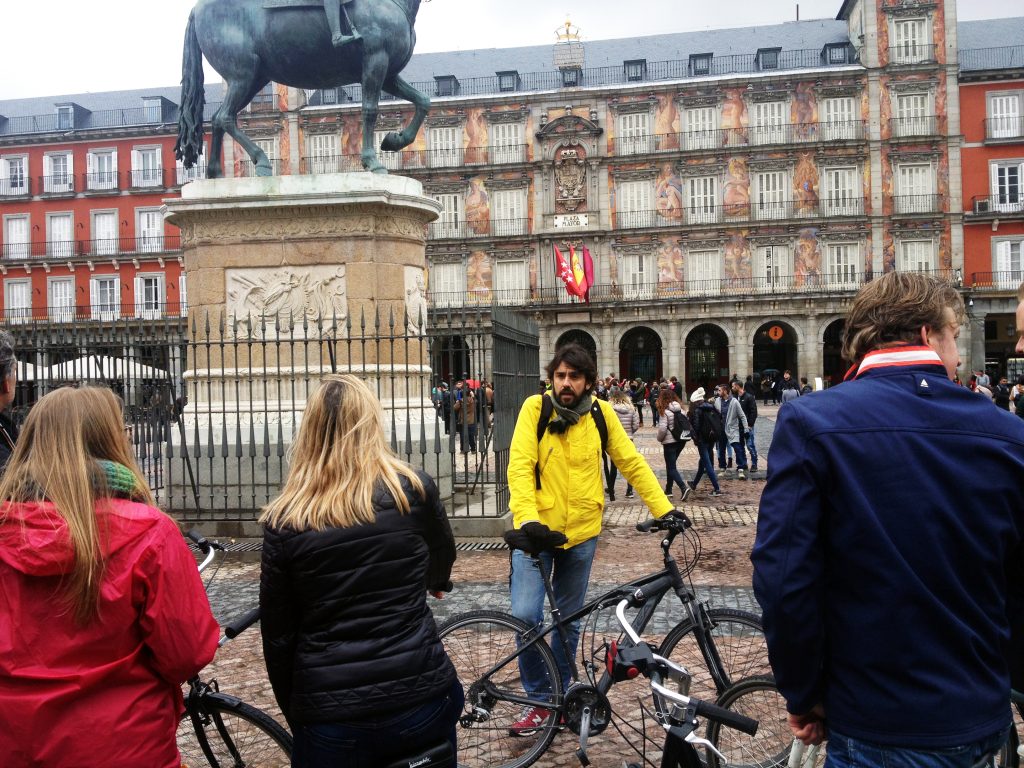 Another really fun thing to do in Madrid for solo travelers is to rent a bike. Cycling in Madrid is convenient if you use the cycle lanes or if you opt for a wander in one of its wonderful parks such as the Retiro. If you wish to go on a longer journey, we really recommend you Casa de Campo or Madrid Río parks. You can find all these itineraries in a bike rental office (we love Trixi for its high-quality bikes).
Renting a bike will cost you about 15€/day but you can also rent one per hour. Most places let normal as well as electric bikes. As Madrid is a bit hilly all you need are good legs and a bottle of water!
3. Eat a calamari sándwich at Plaza Mayor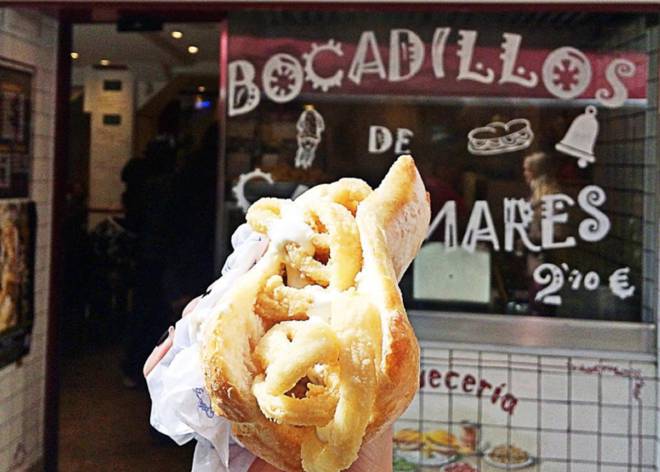 Eating a delicious 'bocadillo de calamares' (calamari sandwich) on Plaza Mayor is as important as eating a waffle in Brussels or a bagel in New York. It is a tradition which dates back to the 16th century. The recipe is very simple as it is only composed of bread and calamari. The average price for a sandwich and a beer is 7€. You will see many other travelers eating their sandwich alone.
As they are very popular, you will find them in almost every bar and restaurant in the surroundings of the emblematic square, but here's a list of our favourite spots:
Los Galayos. Calle Botoneras, nº5.
La Ideal. Calle Botoneras, 4, 28012
La Campana. Calle Botoneras, 6
Casa María. Plaza Mayor 23
If you are interested in more traditional food and bars please check our The 5 best traditional bars in Madrid.
4. Watch a movie in an art Cinema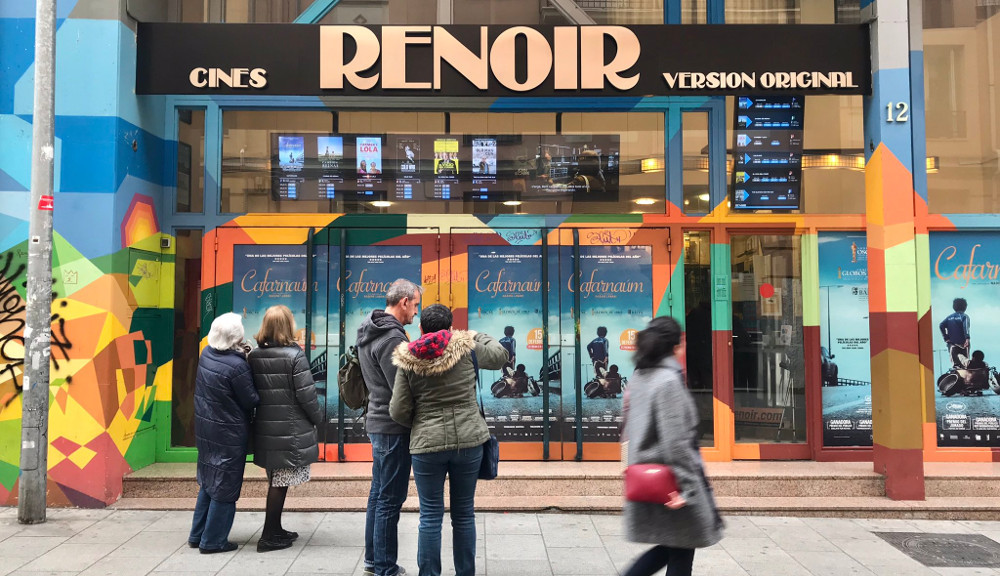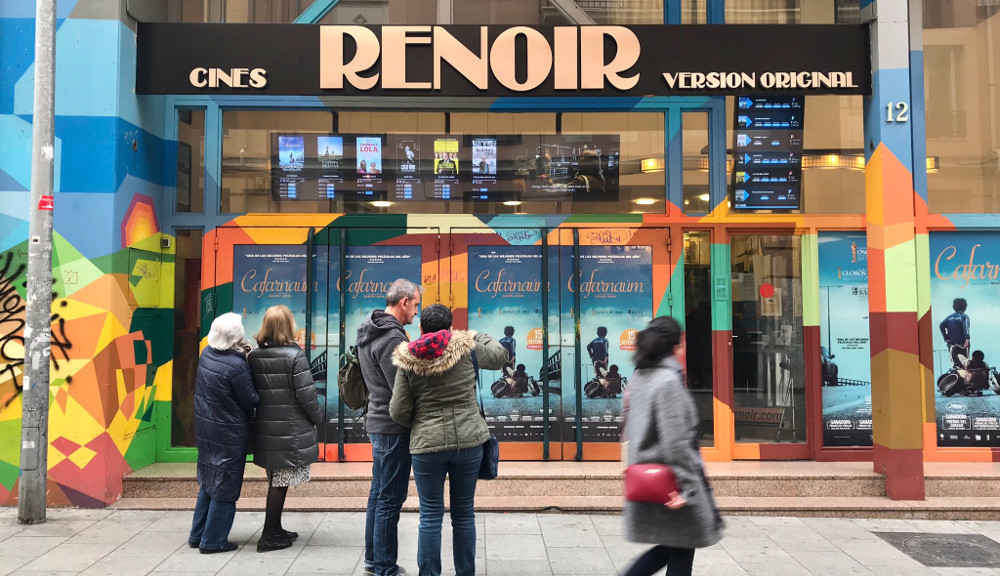 If you feel tired after sightseeing, it can be nice just to pop in a cinema and relax for a bit. It is also a typical thing to do if you are travelling alone in Madrid. There are some art-cinemas where you can watch a movie with Spanish subtitles and original language. The most popular area for this activity is probably the area of Plaza de España. There are two art-cinemas on Martín de Los Heros street; Cines Golem Madrid and Renoir Plaza España. If you are a solo traveler in Madrid, you should know that it is not uncommon in the Spanish culture to sit alone in a cinema.
Finally, afer the film, you can walk to the nearby Conde Duque area to have dinner in one of its small and cozy restaurants.
5. Go shopping for a vintage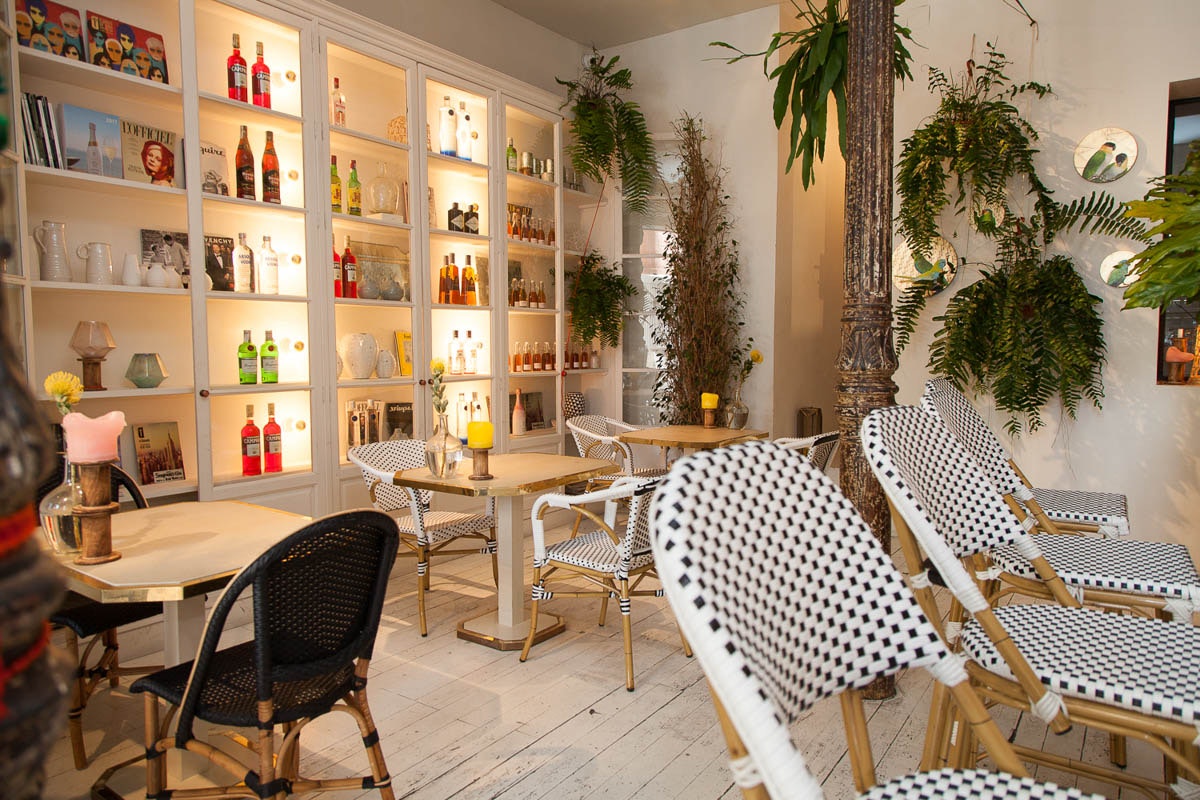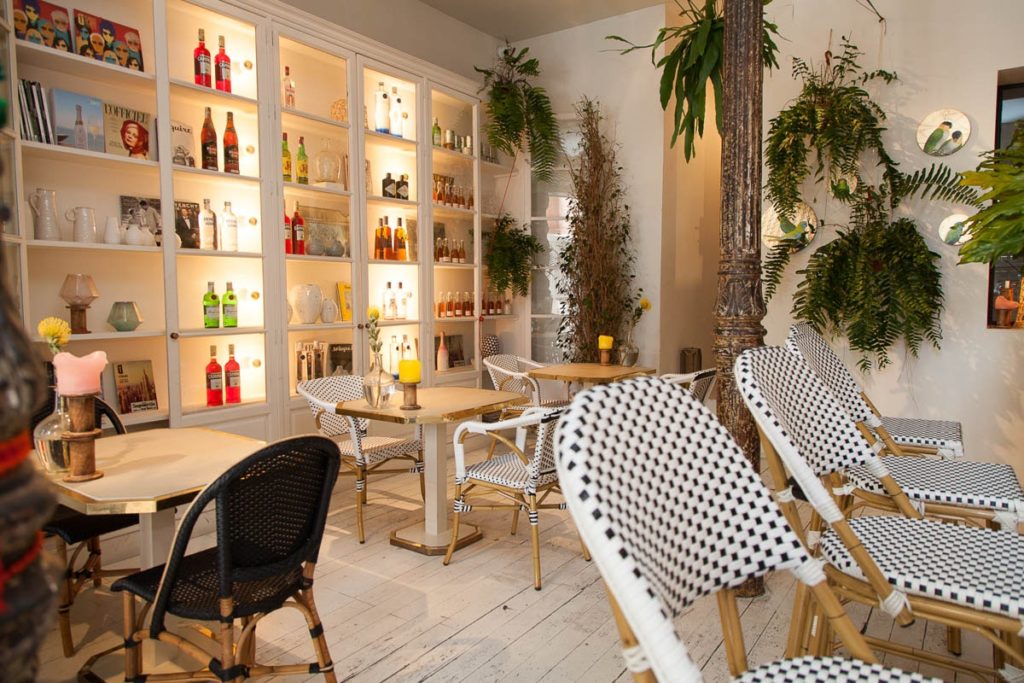 Everybody knows that Madrid is paradise for shopping lovers, and that there are different neighbourhoods for different kinds of shopping.
However, if you would like to see and stroll through unique, original and beautiful shops, where you can just go in, take a picture or have a coffee (yes, these stores often have a double life being a shop in the morning, a café in the afternoon and bar in the evening), here are our 3 favourites:
This is one of these lovely boutiques with a double life. On one hand they sell organic cosmetics and decoration products and on the other hand it is an exotic Mediterranean styled bar. And all this in the heart of Madrid.
A wonderful boutique where you can find these traditional Spanish products everyone remembers in Spain (today considered vintage) because they've seen or tasted them in their grandmother's village, but of course, here, they are new and a bit redesigned.
Rocío, the owner, has a very important task, which is to recuperate the old Spanish traditions. Absolutely recommended!
A great and lovely mix of a florist and a jewelry boutique where you can find young Spanish designer's products at reasonable prices.
These are only some ideas as you have more than 30 similar stores all around Madrid.
6. Take a private tour in Madrid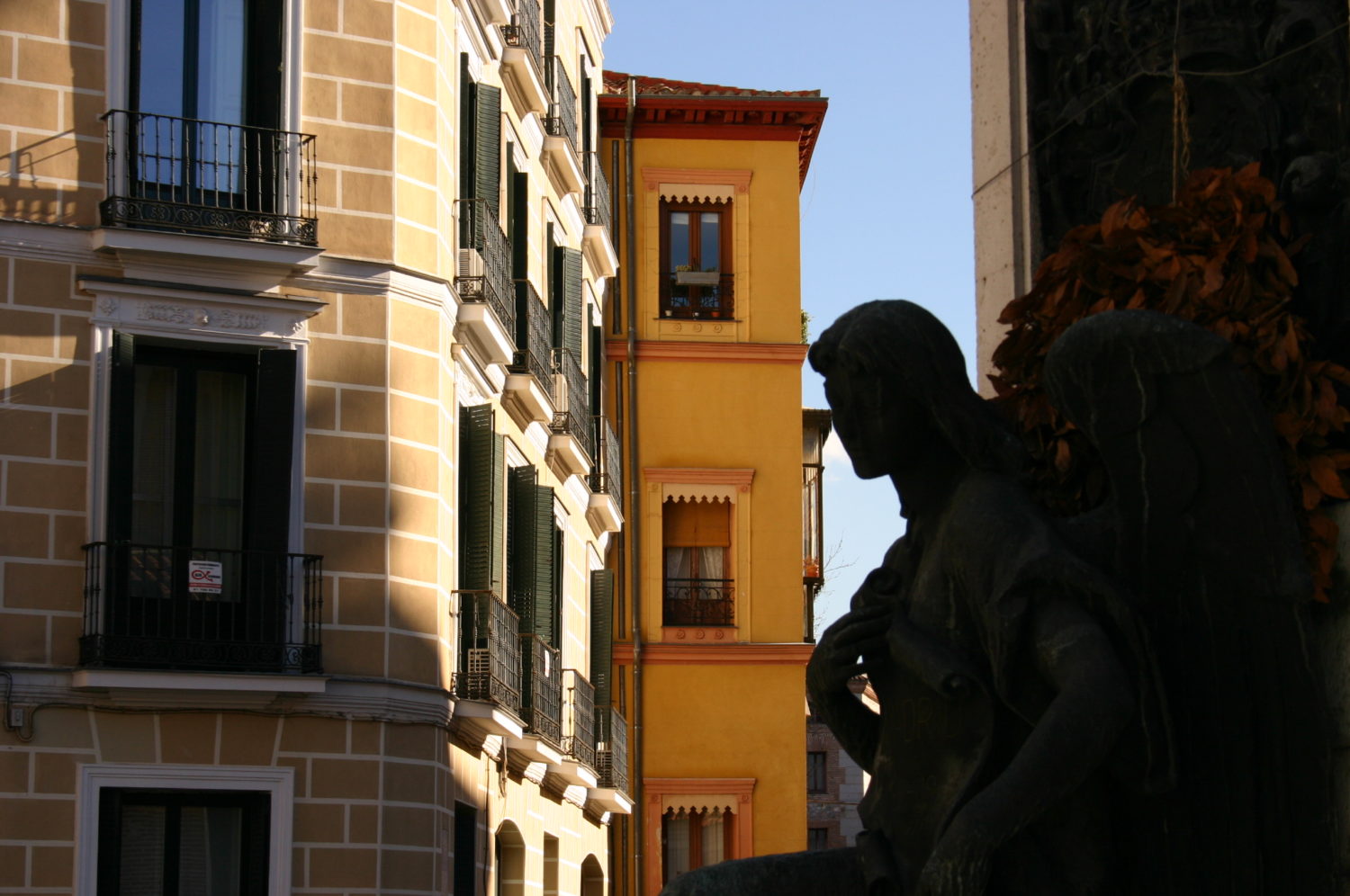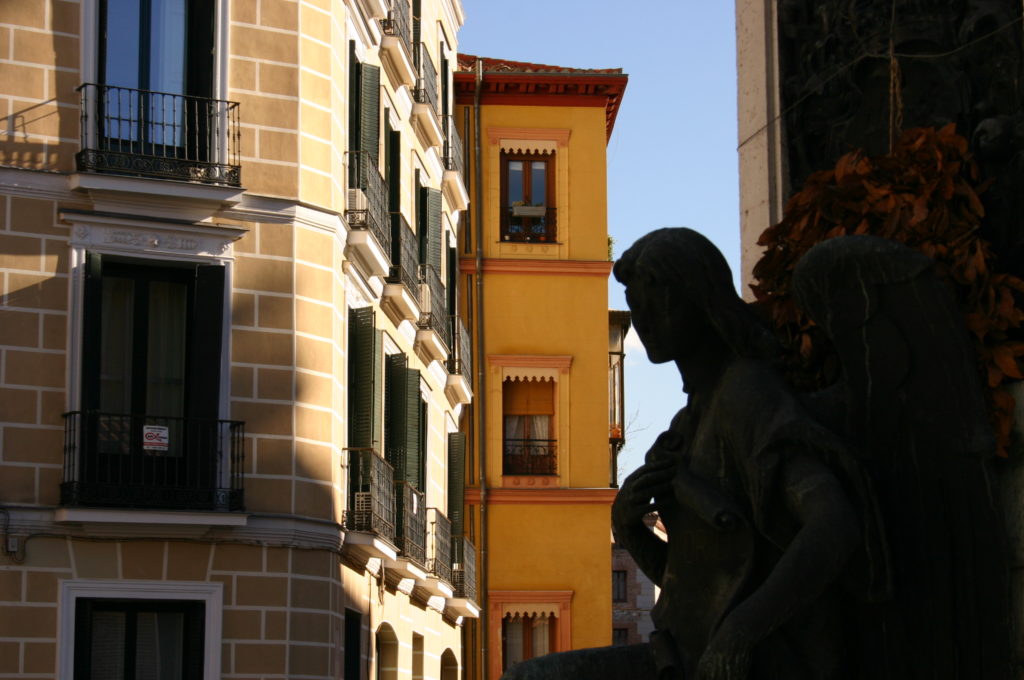 The best way to have a quick overview of what Madrid is about is to take a private tour where your guide can tell you everything you are interested in as well as adapt the tour to your tastes and interests. There are many different tours but a simple and tailor-made walking tour is a great way to explore the city and learn how fun Madrid can be as a solo traveller.
7. Visit a classical or a fun Museum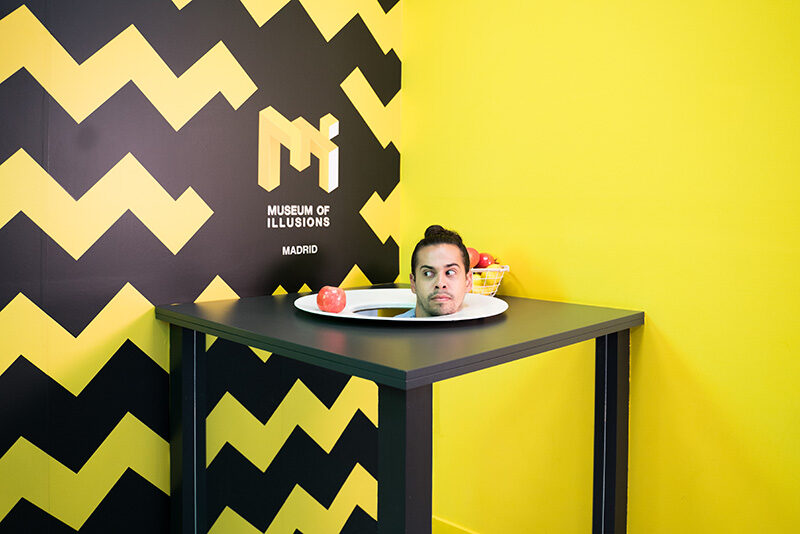 If you are a solo traveler in Madrid probably you will end up visiting one of its museums. Here are some of them:
Big art museums: The Prado Museum (classical art), Reina Sofia (modern art), Thyssen Museum (classical and modern art)
Fun and interactive small museums: Ikono gallery, Museum of illusions
History and science: National Archaeological Museum, Museum of Natural Sciences
Hidden palace like museums: Museo Cerralbo, Museo Sorolla, Museo Lazaro Galeano
8. Read a book at the Retiro park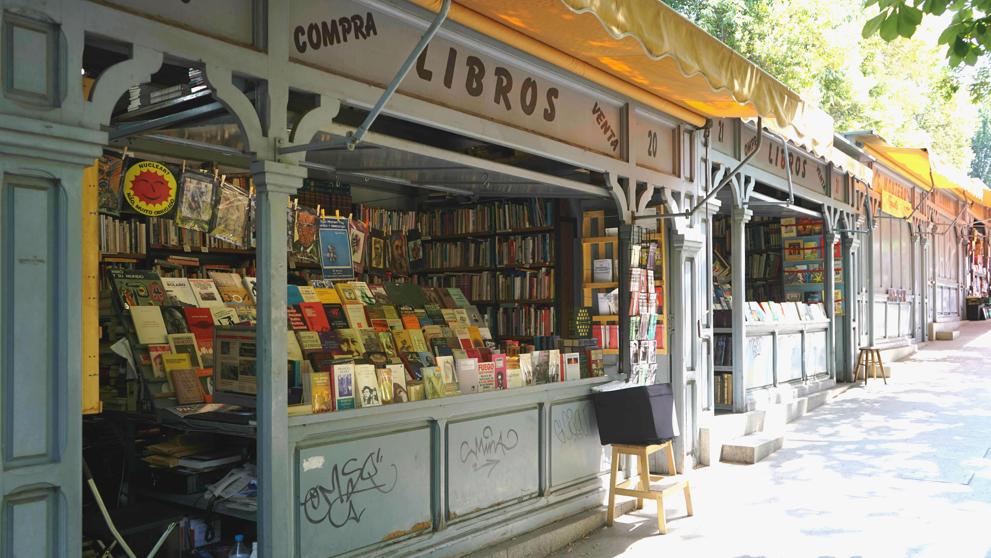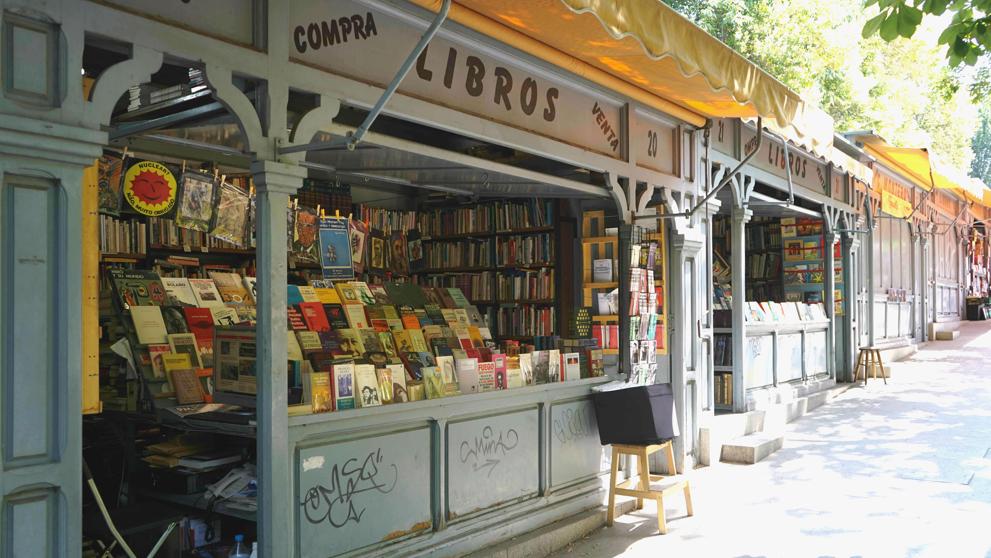 The Retiro park in the center of Madrid is a wonderful place where you can just go for a walk, see the Crystal Palace, admire its fountains or simply visit its library. Yes, there is a library in the middle of the Retiro park! What is unique about this park is that it used to be a zoo until 1972 called "The House of the beasts". It was then partially turned into some nice gardens you can still see today, and the library was opened in one of the zoo's buildings. You can also find books in foreign languages there.
If you are more into old bookshops, on the other side of the Retiro park on Cuesta Moyano street, you can find an old book market which has been running for about 100 years and which is open almost every day of the year. There are books in Spanish but also in English and French.
9. Madrid's History Museum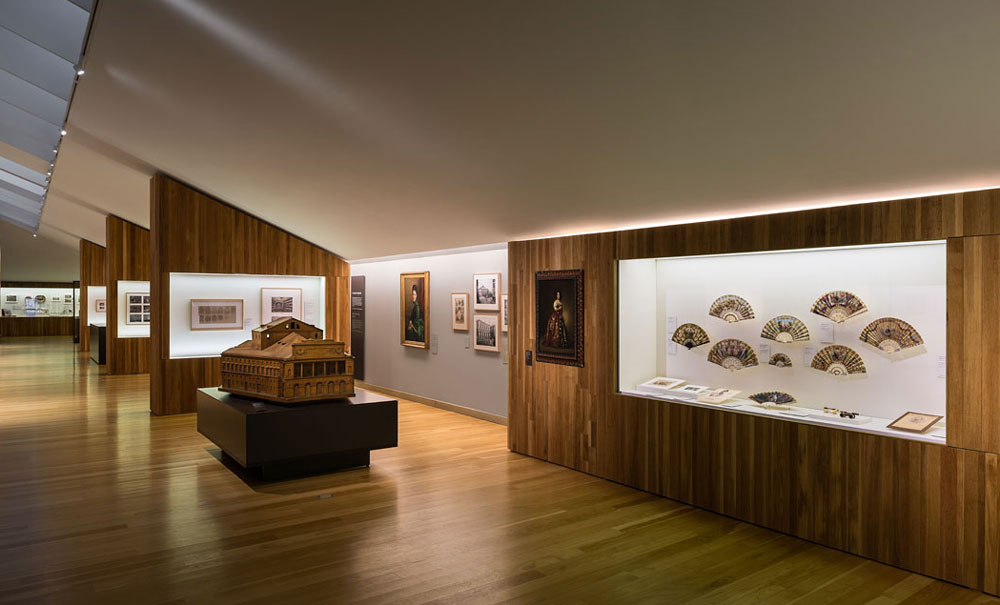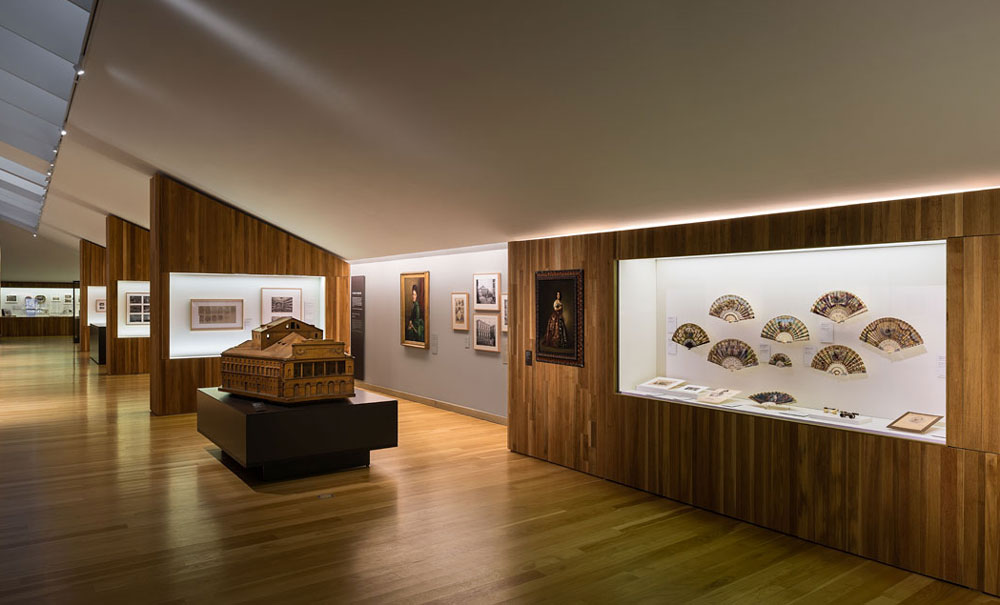 If you are of those who are interested in Madrid ́s history in details, then you can visit Madrid ́s History Museum in Tribunal. In fact, there are 2 museums about Madrid's history but this specific one tells the history of Madrid starting back from when it became the capital of Spain in 1561. The building itself is a really good example of Madrid's baroque architecture and used to be one of the hospices for homeless people and orphans.
Inside, throughout your visit, you will become familiar with the city's industry, artworks and traditions from the 16th century until nowadays. It also houses some of Goya and other Spanish painter´s masterpieces. And the entry is free!
10. Day trip from Madrid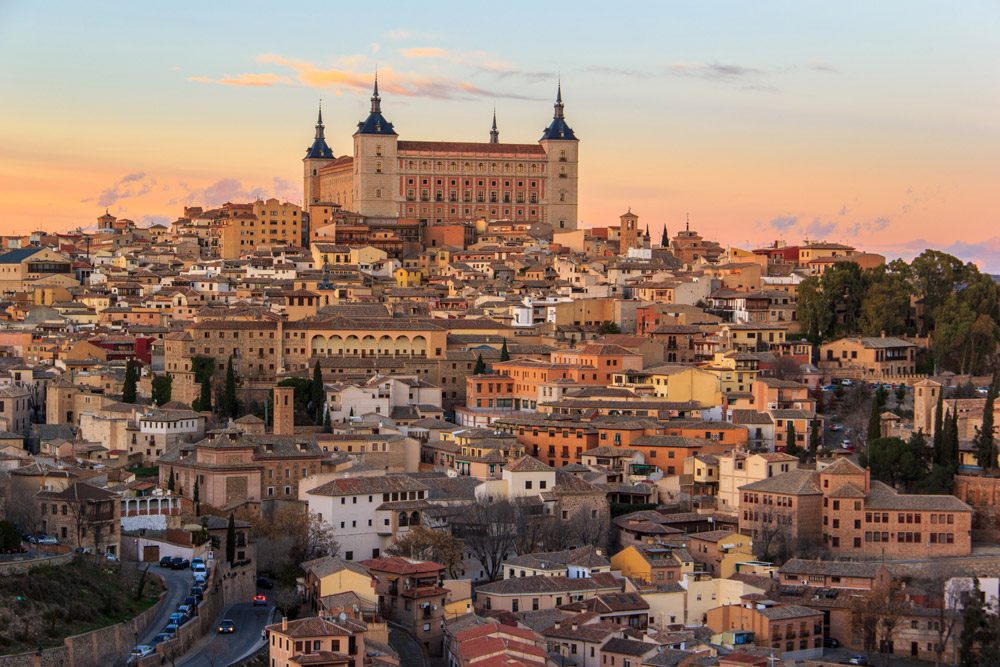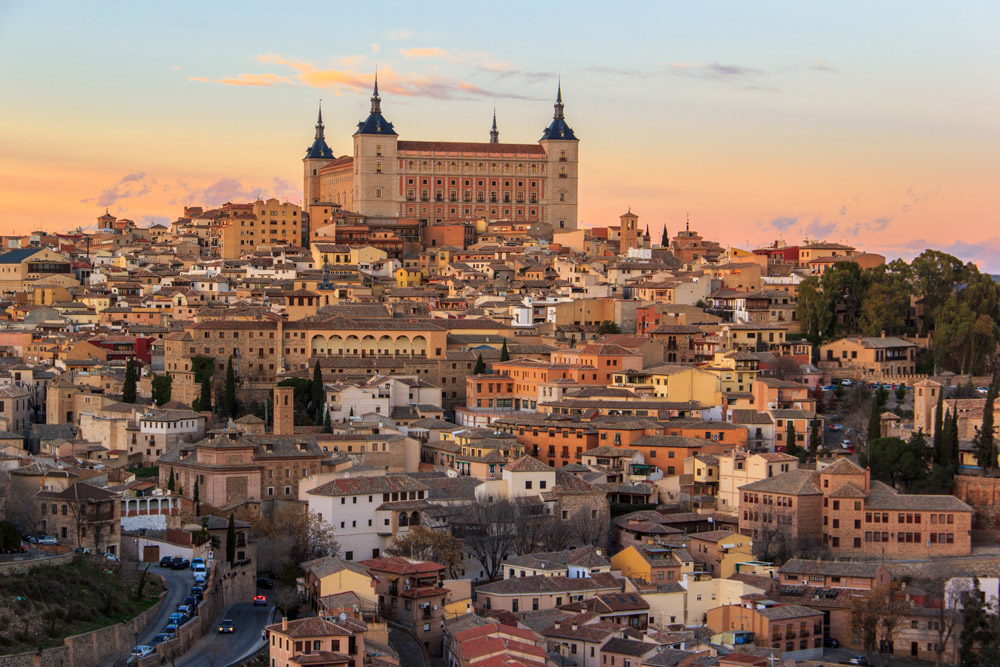 If you want to have a break from the capital's rhythm, you can travel from Madrid to one of its surrounding historical cities.
If you're looking for the best things to do in Madrid on your own-heading to one of these small cities is a great way to escape from the crowds of the city, learn some history, try the local pastry and get the opportunity to take some cool 'Instagramable' pictures of the surroundings of Madrid.
Here you will find the most popular destinations for tours from Madrid. You can get to these places easily by public transport or with a private tour from Madrid.
Here you can read our Best places to visit outside Madrid.
11. Watch an authentic football game in Madrid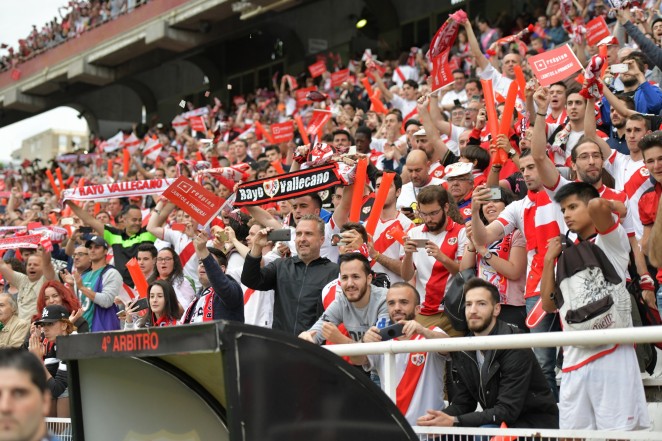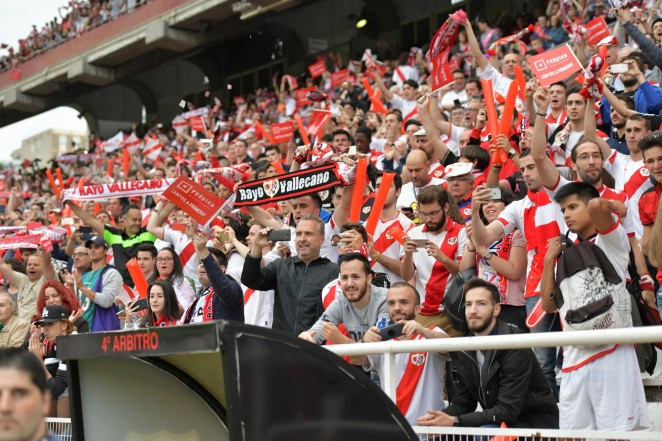 And last but not least, and definitely one of the top things to do in Madrid when you are traveling alone is to experience a Rayo Vallecano football game. Normally a must-see in Madrid is a football game, but people usually go to the more famous Real Madrid or Atletico Madrid game. If you really would like to experience a truly local atmosphere, this will be one of your best memories in Madrid.
This team, founded in 1924, is also based in Madrid and is not in the first but in the second division. Its stadium is located almost in the city center. It is easy to get there and to get tickets for a football game. It is cheap and you will really see and feel the local passion for football, watching families and groups of friends going to this event and singing together.
12. Go out in Madrid
Madrid is a city where you can go out anytime of the year, you will always find popular bars full of people as well as nightclubs which are all very different depending on the district. See more ideas on exact places where to go out in Madrid at night and cocktail bars here.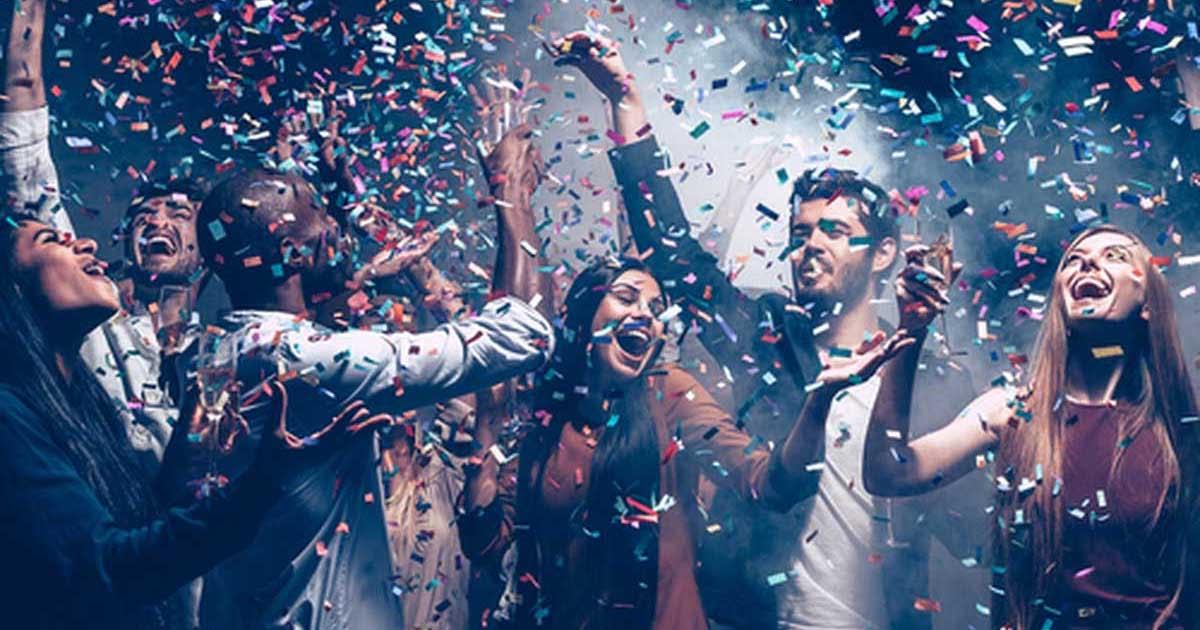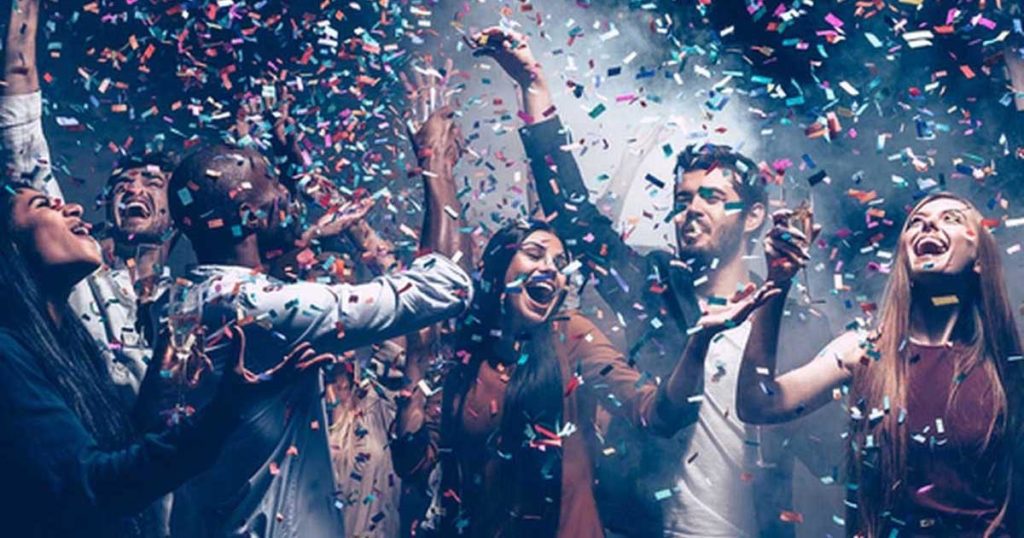 We hope you enjoyed this article on how to make the most of your stay in Madrid if you're on your own…although, we're sure that you won't end up alone after all of this!