Where to see a Picasso in Madrid ?
A few years ago we could enjoy the great Picasso exhibition in Madrid at the Reina Sofia Museum of Modern Arts.
But today, where can you see paintings by Picasso in Madrid?
There are basically 3 places where you can admire works of this artist in the Spanish capital.
1., Reina Sofia Museum
This is the museum of Modern Art in Madrid (once it housed the great "Pity and Terror" Picasso exhibit).
While the biggest Picasso Museum in Spain is located in Barcelona, the painter´s most important painting- Guernica is in the Reina Sofía Museum.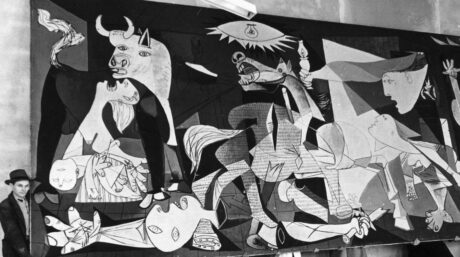 Among this masterpiece and all the preparatory works and photos related to Guernica, in the same museum you can find many other works by Picasso, in fact this museum has the biggest amount of Picasso´s paintings in Madrid. We consider specially interesting the Woman in blue from his early ages, when he was living in Madrid.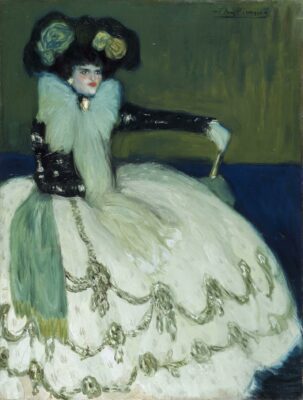 2., Thyssen-Bornemisza Museum
In this museum there are 8 Picasso´s, but normally there are 3 or 4 on display.
We love the Harlequin with a Mirror from his pink period or his cubist works represented in this museum.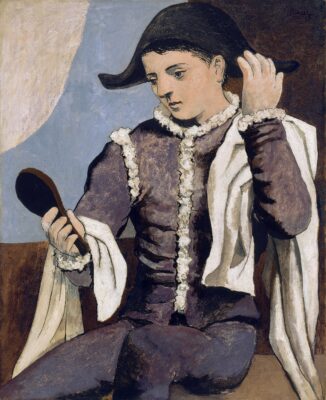 3., Picasso Museum in Buitrago de Lozoya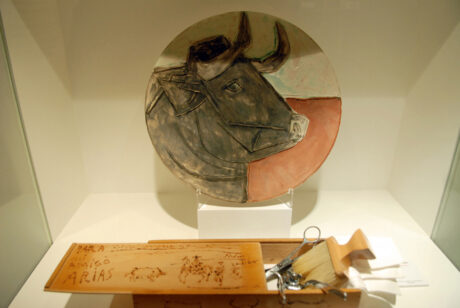 This museum located outside Madrid in the town of Buitrago de Lozoya, houses one of the most curious Picasso exhibits in the world.
It was a donation of Picasso´s long-time friend who was his barber, Eugenio Arias and who was receiving Picasso´s signed works for 25 years. Finally rather than sell these objects, Eugenio donated his collection to his homeland city Buitrago. So this is a really personal little collection.
You can join a private guided tour with Madrid Expert and discover the incredible world of Picasso and his Guernica.